SHARE: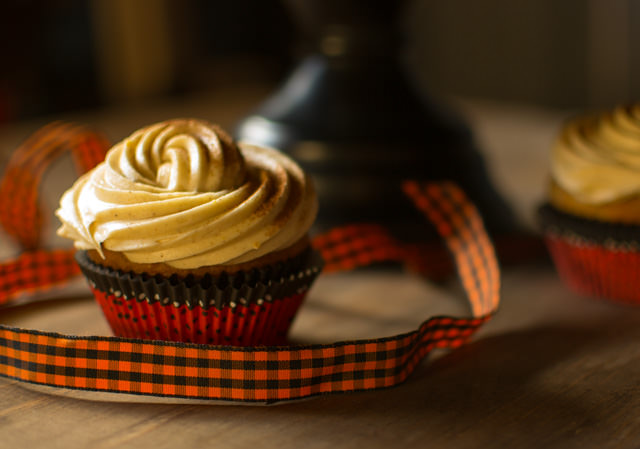 Letting Go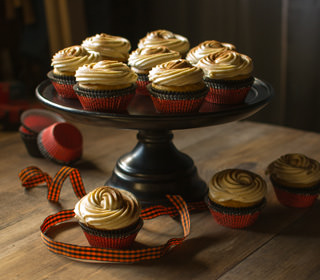 "Do you have many books? Not many here–thirty or forty. But your are welcome to any of them you haven't read."
East of Eden, John Steinbeck
Inspiration
Grasping with all our might we hold on tightly. Until we don't. We let go. I came stuttering into fall. Didn't want to let our Indian Summer go. September, early October, I rebelled against all things pumpkin and spice. Late in the afternoon I find myself in the garden searching for straggling, late season tomatoes. They aren't very good tomatoes; mushy, without gloss, yet sweet. They are not slicing or galette making tomatoes. I tuck them into a full-bodied sauce or hearty soup that's already simmering and feel good about using them. When I'm in the garden the late afternoon sun warms my shoulders, reaching past my sweatshirt to caress and soothe. The warmth eases the grip I have on the day. My hands loosen, relax as they clammer past the tangle of a busy day for one last tomato. That's what I'm not ready to give up. But I will let go.
The smell of cinnamon and the sight of huge piles of pumpkins propels us into fall. There is no denial of the slow decent into shorter, colder days. Finally, I let go of summer and got swept up in all things pumpkin. This Autumn Spice Blend captured my imagination. Fragrant with vanilla, warm and spicy with cinnamon, nutmeg, allspice and cloves it hits all the right fall notes. I grate my own nutmeg and suggest giving it a try. It has a fresher more pronounced aroma and flavor with a different color and texture than the already ground nutmeg purchased from the grocery store. With inspiration from the Autumn Spice Blend I've made my own pumpkin spice lattes and muffins and waffles. Now it is time for pumpkin cake and cupcakes.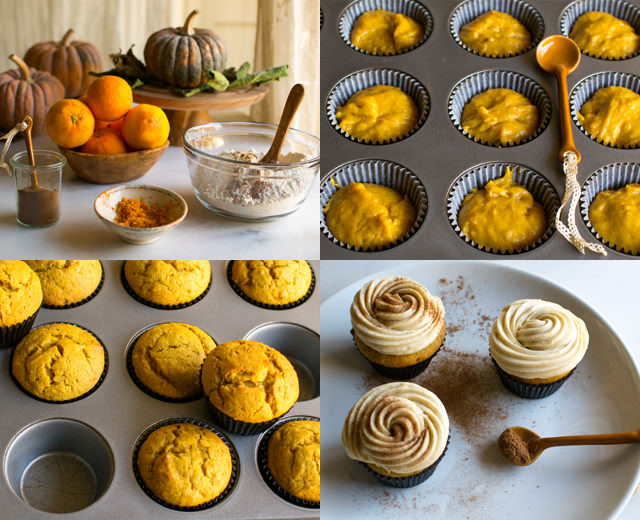 Essentials
My cookbook shelf is full. And with new books being released all the time I want several, especially this. It is time to make room for the new by letting go of the books I don't use. I thought to cook and bake from some of the books that I haven't recently used. If there was something I didn't like about the recipes or book I would be able to make room on my bookshelf. I haven't made any room on the bookshelf but I have made a batch of irresistible Pumpkin Spice Cupcakes with Orange Caramel Cream Cheese Frosting. Spare on photos and with a huge footprint I thought Bon Appetit Desserts would be a likely candidate. I forgot about the marvelous and mostly easy recipes. After making these fragrant light and fluffy cupcakes Bon Appetit Desserts went back on the bookshelf. Oh, and before it went back on the shelf I found a recipe for Halloween Candy Cake that looks heavenly….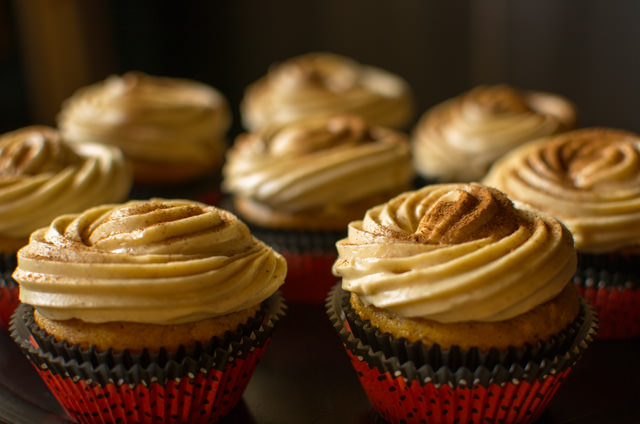 I changed the recipe; but not much. I made cupcakes instead of a cake. The recipe made 23 beautifully domed cupcakes. With just enough frosting for 20 cupcakes the last 3 stragglers were happily reclassified as Pumpkin Muffins. I used the Autumn Spice Blend instead of the spices in the cake recipe and added 1 teaspoon of salt as none was included. The final change was to make Orange Caramel Sauce instead of regular caramel to mirror the orange zest in the recipe. More Autumn Spice went into the caramel and frosting. A dusting of the spice blend tops the decadent caramel cream cheese frosting. I would make this recipe again; it is easy and the outcome is fabulous. Making a layer cake with the recipe would be an irresistible celebration cake for Halloween or Thanksgiving. For a stunning presentation double the caramel recipe for enough to decorate the cake or puddle around the slices before serving.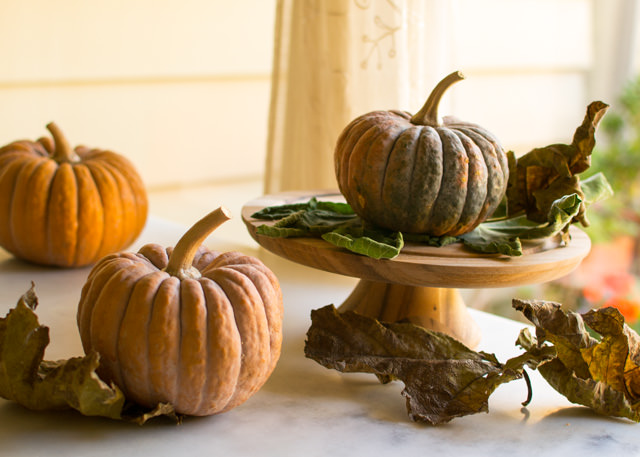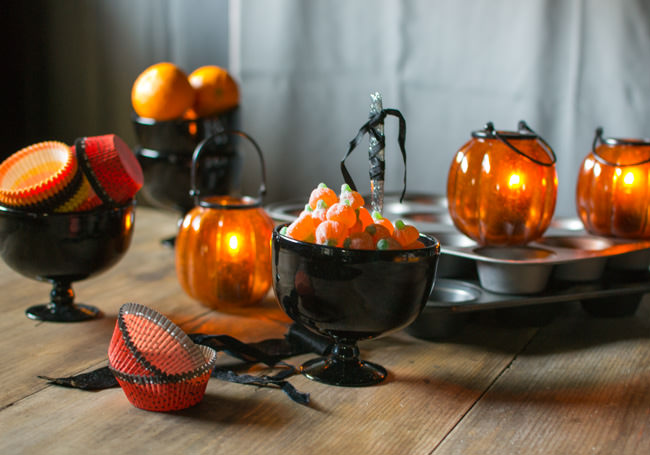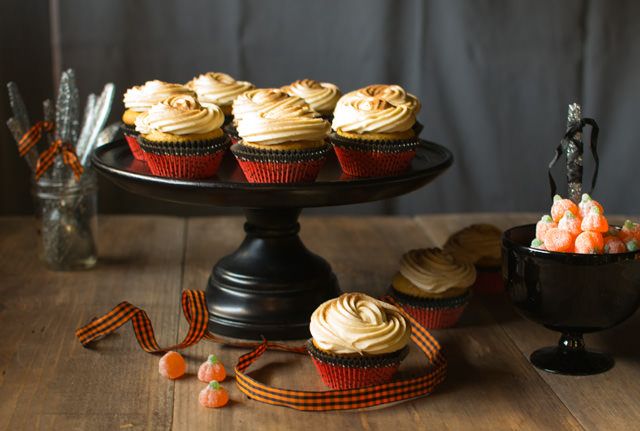 var _gaq = _gaq || []; _gaq.push(['_setAccount', 'UA-44220881-1']); _gaq.push(['_trackPageview']);
(function() { var ga = document.createElement('script'); ga.type = 'text/javascript'; ga.async = true; ga.src = ('https:' == document.location.protocol ? 'https://ssl' : 'http://www') + '.google-analytics.com/ga.js'; var s = document.getElementsByTagName('script')[0]; s.parentNode.insertBefore(ga, s); })();
FOLLOW:
SHARE: