SHARE: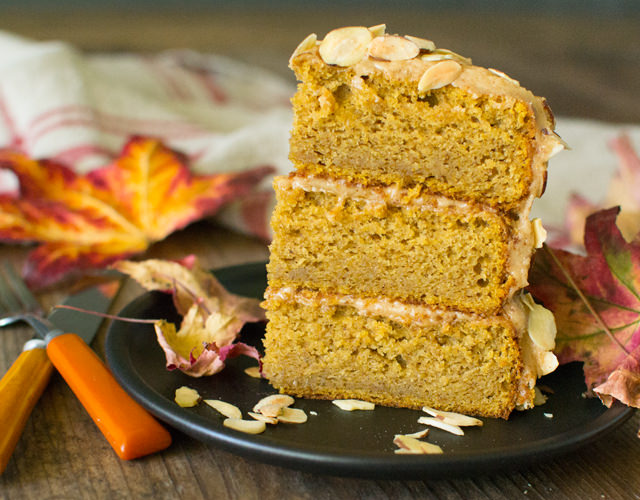 The Pumpkin Chapter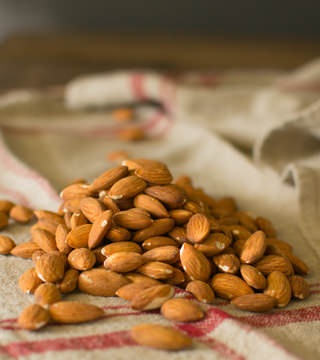 "The rain started late in the afternoon. Adam huddled under his oilskin, waiting for the dark to come, and when it did he walked through the dripping night into the town of Valdosta. His black hat was pulled down over his eyes and his yellow oilskin was strapped tight against his throat."
East of Eden, John Steinbeck
Inspiration
It rained again! And snowed in the high Sierras! Our garden has soaked up every last drop, the trees are dropping leaves and it is much colder at night. This dramatic change of seasons has me baking and cooking warm and comforting recipes. Here is a sweet little pumpkin cake that has found a special place on my fall "must-bake" list. (Disclaimer, this list does not include fall pies. For pies there is no list, they are all worthy of making.) There are three cakes I make each fall: Spiced Cranberry Buttermilk Bundt Cake, Brown Sugar Pear Pound Cake and this Pumpkin Almond Cake with Almond Butter Frosting. What sets this cake apart from the abundance of seasonal pumpkin recipes is the almond butter frosting. I would have never thought to pair pumpkin with almond but Matt Lewis and Renato Poliafito did and pumpkin cakes will never be the same. The recipe can be found here.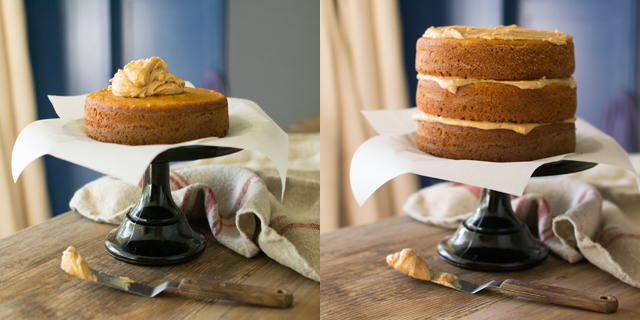 I have shared my love for the Baked series of cookbooks before with Ultra Lemony Bundt Cake with Almond Glaze, Kiwi Lime Tart with a Pretzel Crust and Candy Bar Cookies. The Pumpkin Almond Cake with Almond Butter Frosting is from Baked Elements, the pumpkin chapter. With an entire chapter devoted to pumpkin it's tempting to make every fabulous recipe.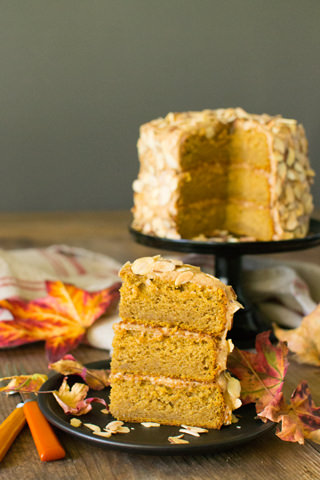 Essentials
The cake recipe is written to make a single layer 9" cake, with frosting only on top of the cake, a super easy presentation. This time I took a different approach and made a small three layer cake with 6" cake pans. Make a fancy pants three layer cake when time allows, but a single layer cake will have all the same elements. Do take the time to toast almond slices to garnish the cake, the crunch pairs perfectly with the light crumbed cake and creamy frosting.
And yes, I find the time to make my own almond butter. I like to toast the almonds. It intensifies their almond-ness and deepens the almond color too. A Vitamix will yield the smoothest nut butter but it takes some patience to scoop it out of the bottom of the container. A food processor gets the job done with chunkier results. But its super easy to remove the nut butter from the processor bowl. I get to know all the ingredients and there is freshness in taste that comes from making nut butters that gets lost in all those jars at the store. No judging about nut butters from the store though. Read the ingredient list, there should not be any added sugar (of any type) in a high quality nut butter.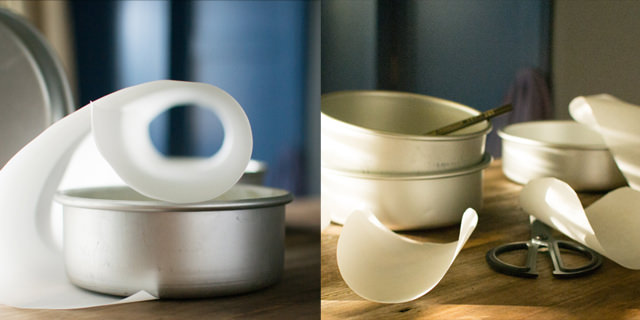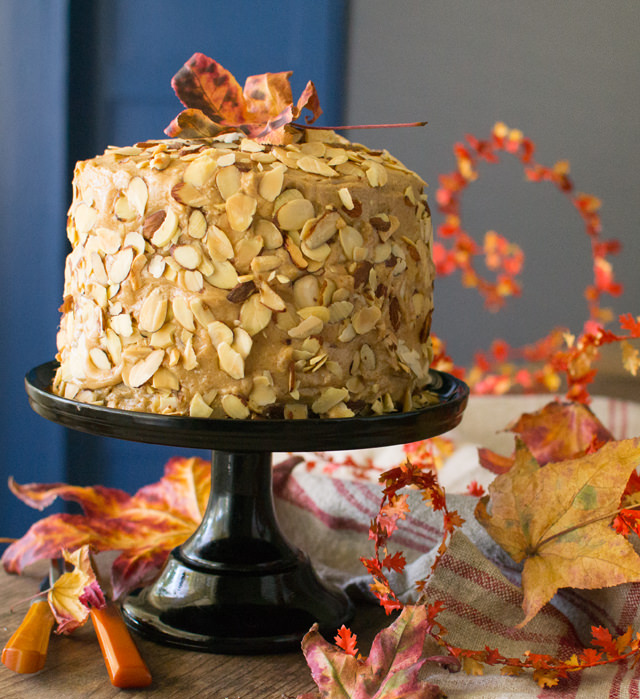 var _gaq = _gaq || []; _gaq.push(['_setAccount', 'UA-44220881-1']); _gaq.push(['_trackPageview']);
(function() { var ga = document.createElement('script'); ga.type = 'text/javascript'; ga.async = true; ga.src = ('https:' == document.location.protocol ? 'https://ssl' : 'http://www') + '.google-analytics.com/ga.js'; var s = document.getElementsByTagName('script')[0]; s.parentNode.insertBefore(ga, s); })();
FOLLOW:
SHARE: