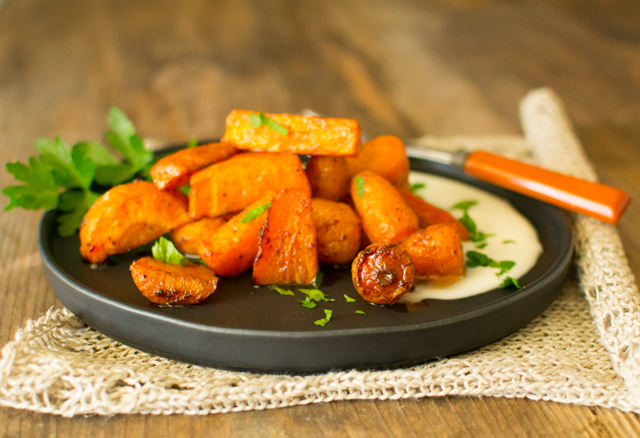 Garden Tales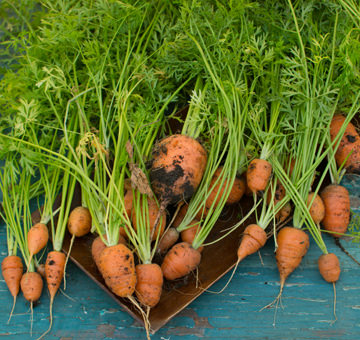 "You can scrape the carrots, her mother said. Is that water hot? Just coming to a boil."
East of Eden, John Steinbeck
Inspiration
We put in a small vegetable garden this spring. Yes, in the midst of this monumental California drought, a little garden grew. What an adventure, to see what flourishes and what languishes. My sporadic care and watering was part of spring and summer and now fall. Tomatoes are always dismal, but I never give up trying. The surprise was the mammoth sunflowers and these carrots! I was cutting down the rest of the sunflowers and inadvertently uncovered a huge carrot, and then pulled up lots more. I had no idea they were doing so well or why the carrots grew and beets and potatoes were failures. We had this recipe to celebrate my little harvest.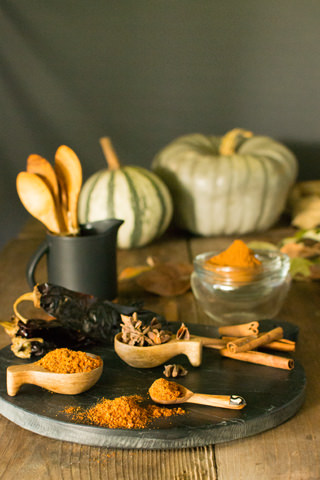 I was very tempted to make carrot cake, but then decided that I wanted to taste the fresh carrots and not hide them in sweet cake batter. I had just made this wonderful recipe with butternut squash and then I harvested the carrots. All this flavorful inspiration comes together in this recipe. Roasting the carrots intensifies their natural sweetness, which I push just a bit further with the barest amount of sugar.
Essentials
The recipe for the Savory Fall Spice Mix makes more than what is needed to flavor two pounds of carrots. Use it again to roast winter squashes, sweet potatoes or any lingering summer tomatoes. Star anise pods can be found at the grocery store and add a terrific flavor to the mix. With smoked paprika and a hint of cinnamon there is no denying the flavor of autumn in this recipe. Any leftover carrots can be paired with grains, salads and even smashed on sandwiches.
| | |
| --- | --- |
| | Yogurt Lime Dressing |
| 1/2C | full fat yogurt or sour cream |
| 1T | agave syrup or mild honey |
| 1t | fresh lime juice |
| | Savory Fall Spice Mix |
| 1 | dried New Mexico chili or 1t chili flakes |
| 5 | whole star anise |
| 1t | sea salt |
| 1/2t | smoked paprika |
| 1/2t | cumin |
| 1/2t | curry powder |
| 1/2t | garlic granules or powder |
| 1/4t | pepper |
| 1/4t | cinnamon |
| | Roasted Carrots |
| 2lbs | carrots |
| 2T | olive oil |
| 1t | Savory Fall Spice Mix (from above recipe) |
| 1t | organic cane sugar |
| 2T | chopped fresh parsley, cilantro or mint |
In a small bowl, mix together all the ingredients for the Yogurt Lime Dressing. Chill until ready to serve.
Remove the stem and seeds from the New Mexico chili, cut or tear the chili into several pieces. Then place all the spice mix ingredients in a spice grinder or blender with a small container (I use an inexpensive electric coffee grinder) and pulse until the star anise and chili pieces are finely ground.
Heat the oven to 425°. Scrub or peel the carrots and cut into similar sizes 1"-1-1/2" pieces, so they will cook at the same time. If the carrots are all about the same size they can be roasted whole, without cutting into pieces. Pour the olive oil onto a sheet pan, add the carrots, 1 teaspoon Savory Fall Spice Mix (from the above recipe) and the sugar. Toss to thoroughly coat the carrots in oil, spice and sugar. Spread the carrots across the surface of the sheet pan in a single layer. Tightly cover over the sheet pan with foil and roast the carrots for fifteen minutes. Remove the foil from the pan and test the carrots for doneness. Depending on the size of the carrots, roast them uncovered for another 10-15 minutes. Remove the carrots from the oven when they can easily be pierced with a fork. Serve with the Yogurt Lime Dressing and a sprinkle of fresh herbs.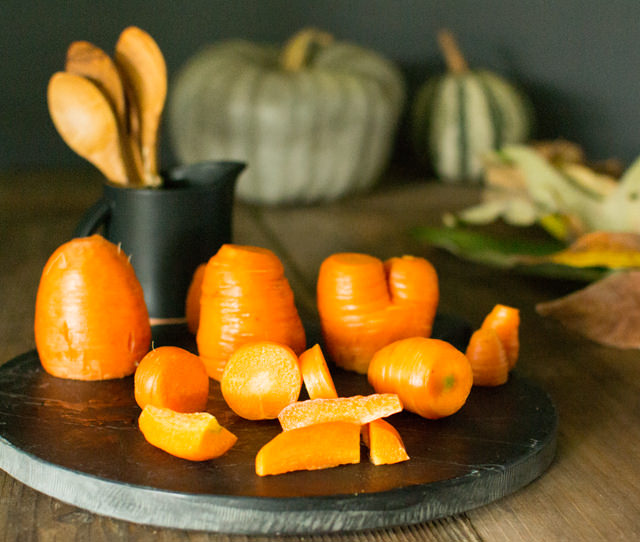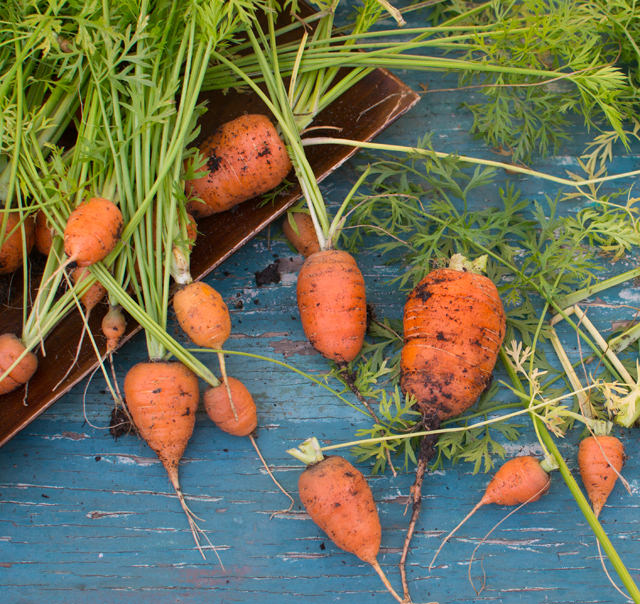 var _gaq = _gaq || []; _gaq.push(['_setAccount', 'UA-44220881-1']); _gaq.push(['_trackPageview']);
(function() { var ga = document.createElement('script'); ga.type = 'text/javascript'; ga.async = true; ga.src = ('https:' == document.location.protocol ? 'https://ssl' : 'http://www') + '.google-analytics.com/ga.js'; var s = document.getElementsByTagName('script')[0]; s.parentNode.insertBefore(ga, s); })();