SHARE:
var _gaq = _gaq || []; _gaq.push(['_setAccount', 'UA-44220881-1']); _gaq.push(['_trackPageview']);
(function() { var ga = document.createElement('script'); ga.type = 'text/javascript'; ga.async = true; ga.src = ('https:' == document.location.protocol ? 'https://ssl' : 'http://www') + '.google-analytics.com/ga.js'; var s = document.getElementsByTagName('script')[0]; s.parentNode.insertBefore(ga, s); })();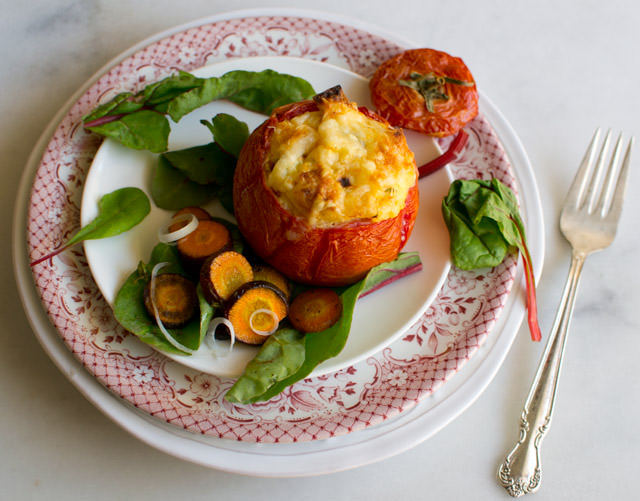 Looking for John Steinbeck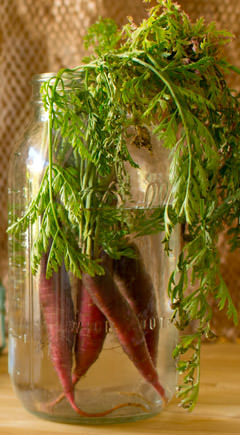 "You can see how this book has reached a great boundary that was called 1900. Another hundred years were ground up and churned, and what had happened was all muddied by the way folks wanted it to be–more rich and meaningful the further back it was."
East of Eden, John Steinbeck
Inspiration
East of Eden is a work of fiction that also includes real Steinbeck family history. Which makes for a very fascinating story. While John's family history in the Salinas Valley unfolds the biblical parable of Cain and Abel is told with (mostly) fictional characters. John Steinbeck includes his mother's, Olive Hamilton, family members as main characters in the novel. Olive's parents, Samuel and Liza Hamilton are featured prominently in the novel. He wrote very little about his father's family, the Steinbeck's. I visited the San Benito County Historical Society to learn more of John Steinbeck's paternal family history.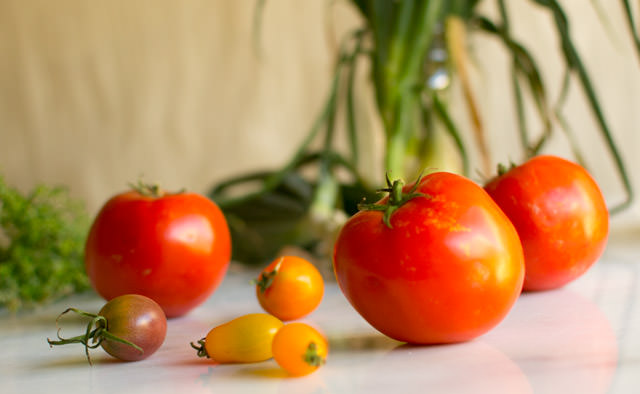 John's grandfather, Johann Adolph Grosssteinbeck settled in Hollister with his family in 1874. He became a dairyman and eventually moved to the center of town, building a modest home that today is a rental property. Grandfather John was born in Germany and changed the name Grosssteinbeck to Steinbeck upon immigrating to the United States from Palestine. John's father, John Ernst Steinbeck was born and grew up in Hollister, moving to Salinas after he married Olive. John's father was a successful businessman as the Superintendent of Sperry Milling Company and Monterey County Treasurer. John was born in Salinas in 1902. He lived in Salinas until he attended Sanford University in Palo Alto. After John died, he returned home to Salinas where he is interred in the Hamilton family plot at the Garden of Memories.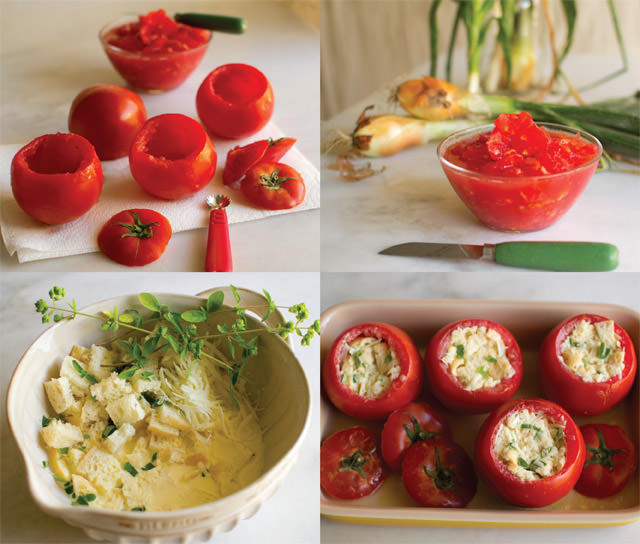 Essentials
I timed my visit to Hollister to coincide with Wednesday's small yet robust Farmers' Market. From local honey to stone fruit, grapes, berries, heirloom tomatoes and all manner of baby greens I came home with my market bag bursting with spectacularly fresh produce. Without a plan or recipe in mind my purchases were as random as the coastal fog. With Beefsteak tomatoes only $1.00 a pound I knew some of the perfectly plump orbs were traveling home with me. And so did a huge bag of purple Dragon Carrots, plump green onions and crisp baby red chard.

My thoughts on salad are expansive. A salad can easily be dinner. The salad just needs to be substantial. Substantial in size? Perhaps, but definitely substantial in flavor and texture just like any other dinner recipe. And substantial satiety is not optional. Without satisfying our hunger by eating a salad for dinner we are back to salad as a side dish. I begin with a foundation of greens and build. Nothing is off limits, even bread pudding inside tomatoes. This recipe is the salad for dinner that we had after my trip to the Hollister Farmers' Market.
Bread pudding or strata, either way I stuffed the tomatoes with leftover bread soaked in eggs and light cream. A savory summer pudding with Parmesan cheese and fresh oregano gently steams inside the sweet tomatoes. A bed of spicy baby chard wilts from the warmth of the juicy tomatoes. Roasted carrots, scattered and adorned with lemon thyme make for a medley of flavors and textures that satisfies everyone at dinnertime. I couldn't stop eating the sweet lemony carrots straight from the pan. If a vegetable could be candy, freshly harvested carrots roasted with lemon thyme would be a contender. This salad for dinner is so complete that no additional dressing is required.
Tomatoes Stuffed with Bread Pudding
4
large tomatoes, such as Beefsteak
2
eggs
1/3C
half & half (light cream)
1/4T
salt
1/8t
ground pepper
21/2C
diced bread, such as ciabatta
1/2C
grated Parmesan cheese
11/2t
minced fresh oregano
Roasted Carrot Salad
8
medium sized carrots
2 T
olive oil
1/4t
salt
1/8t
ground pepper
1T
fresh lemon thyme or thyme
4
handfuls of baby red chard, arugula or spinach
3T
very thinly sliced onions
Cut the tops off the tomatoes and scoop out the interior flesh and seeds. Take care not to tear a hole in the exterior wall of the tomato. Turn the tomatoes over on top of a paper towel to drain while you prepare the bread pudding.
Heat the oven to 350°. Lightly grease an oven proof dish for the tomatoes.
In a medium sized bowl mix together the eggs, half and half and the salt and pepper.
Add the bread, 1/3 cup of the Parmesan cheese and the oregano and mix together. The bread should soak up the egg and cream mixture. If the bread is still dry add half and half a tablespoon at a time. Let the stuffing rest for five minutes. With a paper towel pat the inside of the tomatoes dry. Then lightly stuff the tomatoes. The tomato tops can bake along side the tomatoes but they will cook more quickly.
Bake the stuffed tomatoes for 40-45 minutes until the tomato skins just barely begin to split open and the bread pudding has finished baking. After baking 35 minutes sprinkle the rest of the Parmesan cheese on top of the puddings. When done, a cake tester inserted in the center of the puddings will come out cleanly. If desired, the puddings can be browned very briefly under a broiler.
Heat the oven to 425°. Scrub carrots clean and cut into slices of even thickness. Cut the small ends of the carrots thicker for uniform roasting.
Pour the olive oil on a sheet pan and spread to cover the entire surface of the pan. Add the carrots, salt, pepper and thyme. Toss to coat all the slices evenly. Roast the carrots for 10-15 minutes. Turn the carrots once during roasting. The carrots are finishing cooking when they can be easily pierced with a fork.
Arrange the chard on a serving platter or plate and top with the warm Tomato Bread Pudding and Roasted Carrots. Scatter onion slices across the salad.
Thank you to Sharlene of The San Benito County Historical Society and Denise of B&R Farms for sharing a bit of John Steinbeck Hollister trivia with me.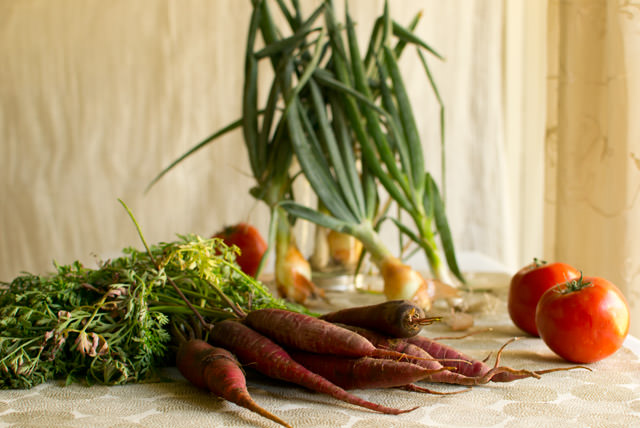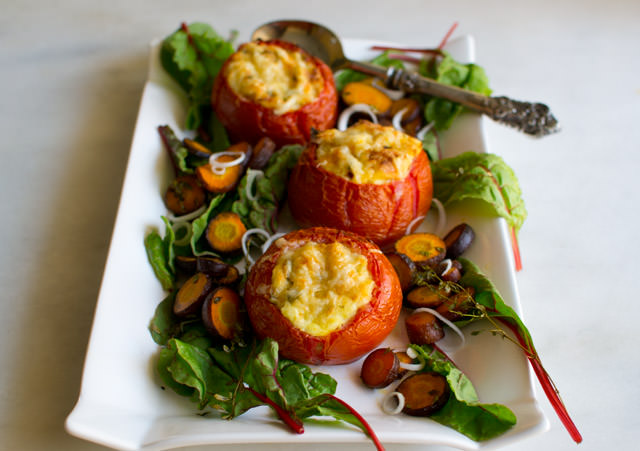 FOLLOW:
SHARE: