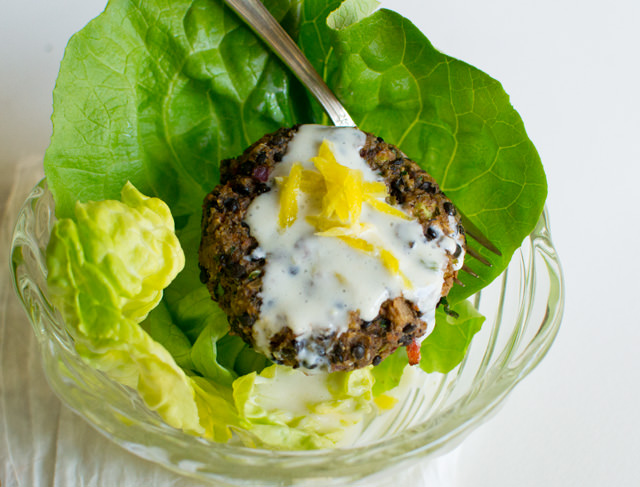 The Spell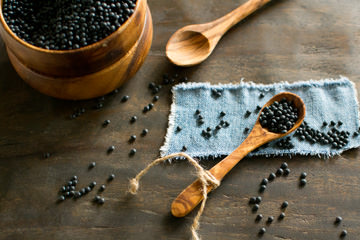 "And then the dry years would come, and sometimes there would be only seven or eight inches of rain. The land dried up and the grasses headed out miserably a few inches high and great bare scabby places appeared in the valley. The live oaks got a crusty look and the sage-brush was gray. The land cracked and the springs dried up and the cattle listlessly nibbled dry twigs. Then the farmers and ranchers would be filled with disgust for the Salinas Valley."
East of Eden, John Steinbeck
Inspiration
While the rest of the nation has been in a deep freeze with record levels of snow we have been basking in winter sunshine. It has been fun, especially the walks on the beach without even a light jacket. But there is a feeling of dread, not unlike the last day of vacation before returning to work. We fill guilty in our sunny pleasures as we wait for the price to be paid for our greedy use of water. We need lots and lots of rain. Another inch of rain fell after rain dances were held. Not enough to break the drought. Maybe if we all stamped on the dusty earth and chanted our pleas the dry spell would be broken.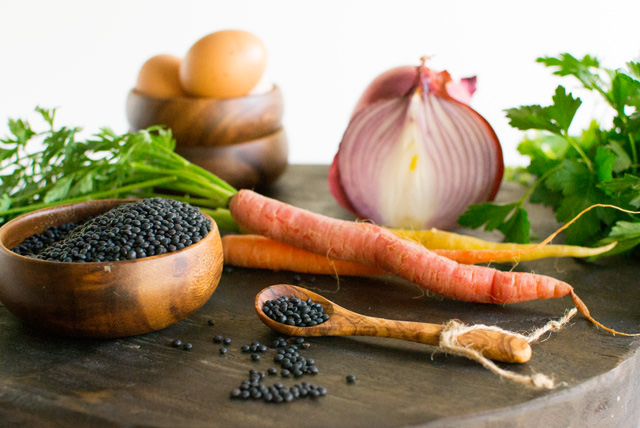 This is not your typical lentil patty that slides back into the early vegetarian recipes of the 70's. This recipe is all about coaxing as much goodness as possible from shiny black lentils and a few companions in flavor. We are breaking the spell of dry, dull Lentil Patties. Perfect as a main component in salad or as a surprise burst of flavor for lunch the next day. Nestled between whole grain bread with a thin shaving of red onion and a blanket of arugula the Savory Lentil Patties make a worthy sandwich filling. Adding smashed avocado and a slice of tomato is optional but advised.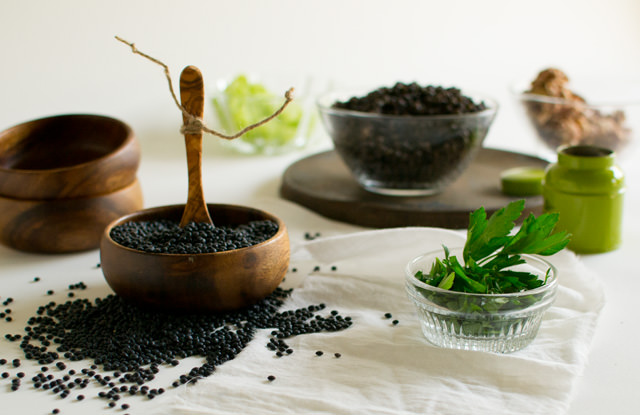 Essentials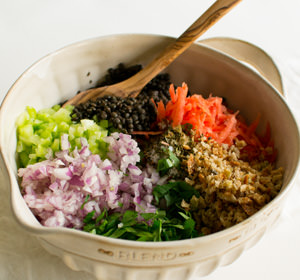 I am always inspired by Martha Stewart's recipes. The stellar food photography and tasty recipe descriptions cast a spell over my common sense. Yet, I am almost always disappointed. Either the recipe instructions are missing key points or the flavor is bland. I made the Lentil Patties with Lettuce and Yogurt from the January/February 2014 Martha Stewart Living and found the recipe to be—just ok. The lentil patties held their shape nicely, were a bit dry and lacked the depth of character in flavor I expect from my cooking. The dull yogurt sauce wasn't much help. Martha's recipe called for browning the patties in a skillet slicked with hot oil. This is where the meager flavor resided. I wanted something different. A pop of flavor that would shine even with baked lentil patties. Even when using the Savory Lentil Patties as a cold sandwich filling.
The patties can be made with either black lentils or green French Puy lentils. Red or brown lentils won't hold their shape after cooking. I had just purchased a French spice mix, Retour du Potager, or Return of the Garden, which is a blend for making soup. With a mix of garlic, basil, chili, shallots, fennel and chives the mix paired wonderfully with the lentils. Dried oregano, basil or summer savory can be used in place of the French herb mix. I toasted walnuts to add body, flavor and protein to the Savory Lentil Patties. The yogurt dressing got an upgrade with miso for a generous amount of umami flavor in a vegan format. Making a low fat dressing with white miso is amazing. It is loaded with probiotics from the natural fermentation of soybeans.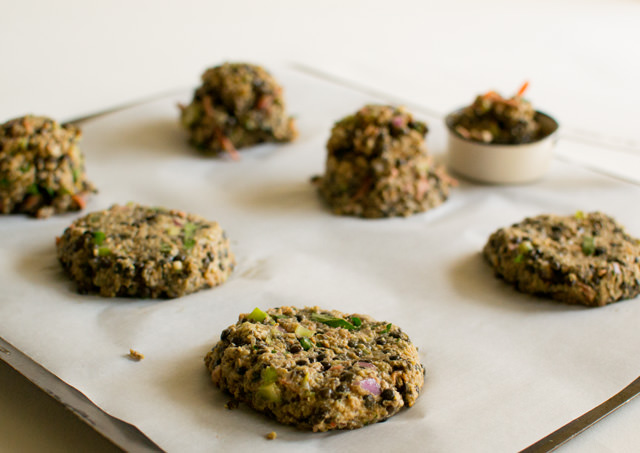 | | |
| --- | --- |
| | Savory Lentil patties |
| 1/2C | dried black or green Puy (French) lentils |
| 1/2t | salt |
| 1C | walnuts |
| 2 | slices wholegrain bread |
| 1/2C | finely minced red onion |
| 1/2C | grated carrot |
| 1/2C | finely minced celery |
| 3T | minced parsley |
| 2 | eggs, beaten |
| 1/2t | fine grain sea salt |
| 1/4t | ground black pepper |
| 1/4t | red pepper flakes |
| 1t | dried herbs such as oregano, basil, summer savory or Retour du Potager |
| 1 | head butter lettuce |
| | Easy Miso Yogurt Dressing |
| 1C | non-fat yogurt |
| 2T | white miso |
| 1T | agave nectar or honey |
In a small saucepan add the lentils, 1/2t salt and enough water to cover them by 1 inch. Bring to a boil, reduce heat and simmer for 15-20 minutes until the lentils are tender, but not mushy. Drain and cool the lentils.
Heat the oven to 350°. Spread the walnuts across the surface of a sheet pan and toast for 7-9 minutes until they are fragrant and turn a deep brown. Set aside to cool. Turn the oven to 375°.
In the bowl of a food processor add the bread slices and process until there are large fluffy crumbs and no large pieces of bread remain. (Do not wash the food processor bowl.) Pour the crumbs in a medium sized bowl with the cooled lentils, red onion, carrot, celery, parsley, eggs, salt, pepper, red pepper flakes, dried herbs and mix to combine.
Add the cooled walnuts to the food processor bowl and process until there are no large pieces of walnut. To the walnuts in the food processor bowl add almost half of the lentil mixture and process to puree. Add the mixture from the food processor back into the mixing bowl and mix to combine. Line a sheet pan with parchment. Form the mixture into 8 patties of uniform size and place on the prepared pan. Bake for 15-20 minutes until the patties are brown around the bottom edge and firm to touch. When ready the tops will no longer be glossy, shiny and moist. Take care not to overcook the Savory Lentil Patties as they will become dry. Serve hot or cold on a bed of butter lettuce with the Miso Dressing.
To make the Simple Miso Dressing add all the ingredients in a small bowl and whisk to combine.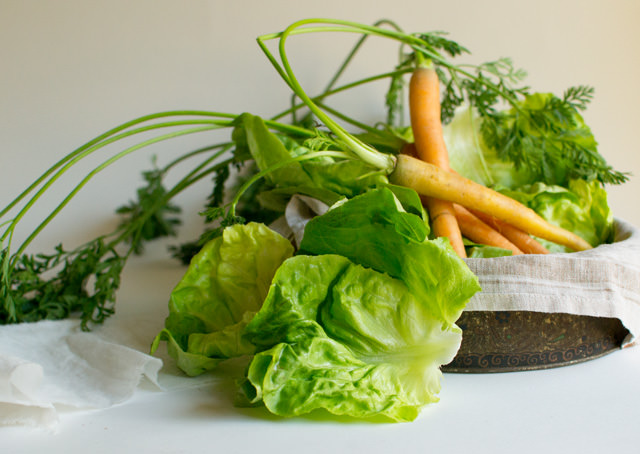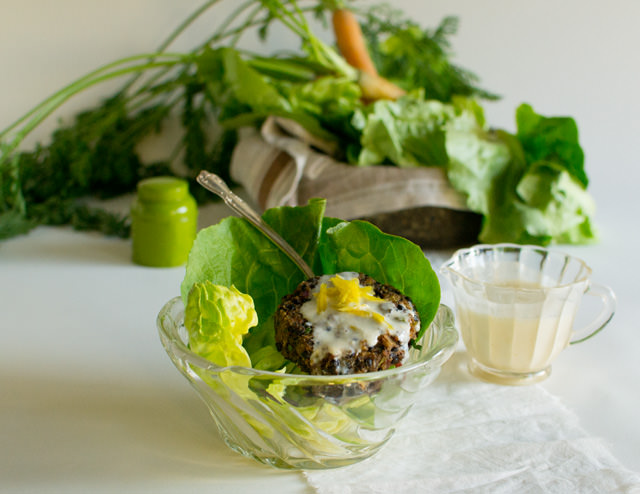 var _gaq = _gaq || []; _gaq.push(['_setAccount', 'UA-44220881-1']); _gaq.push(['_trackPageview']);
(function() { var ga = document.createElement('script'); ga.type = 'text/javascript'; ga.async = true; ga.src = ('https:' == document.location.protocol ? 'https://ssl' : 'http://www') + '.google-analytics.com/ga.js'; var s = document.getElementsByTagName('script')[0]; s.parentNode.insertBefore(ga, s); })();