SHARE: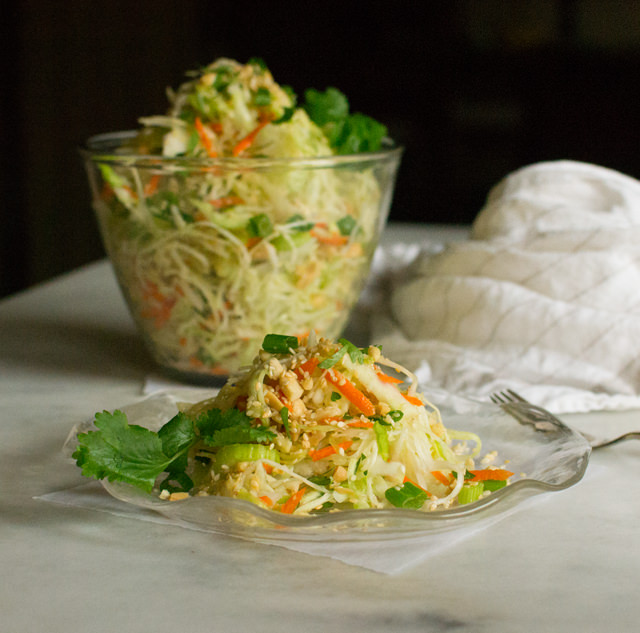 An Easy Salad for the New Year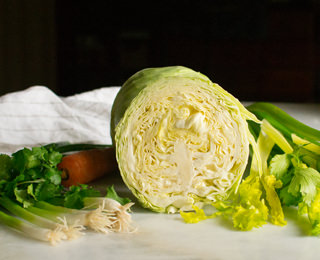 "Lee put down his darning, moved his sewing basket to the floor, and changed his glasses."
East of Eden, John Steinbeck
Inspiration
I took a big holiday break, and hope you did too. With some much needed breathing space I took a dive into Scandinavian fabrics and designers. Marimekko fabric currently has my undivided attention. Next trip to Ikea you will find me in the fabric department. Also Lotta Jansdotter books. Her Swedish workshop would be a dream vacation. I've signed up for her San Francisco workshop.
My current obsession is making my own tote bags. In California we must tote our own bags everywhere and I want my mine to be mine. For a pattern, I have been using this
U-tube video which takes you though the easy process. I don't care for the puffy, fleece lining and used a feather weight iron-on interfacing instead. My rule, a shopping bag should fold up and fit in my small cross body purse until I want to use it. The pattern is super easy to adapt to different sizes and piecing ideas.
Picky daughter and I made seven kinds of cookies in a one day holiday baking extravaganza. Wanted to keep baking more, but! Only took a few photos for Insta. Here's the run down: Russian Tea Cakes, Raspberry Linzers, Sesame Seed, Lemon Sugar Cookies, Thumbprints, Mochas and Peanut Butter. Enough about holiday cookies, we need a salad to get us through January.
Essentials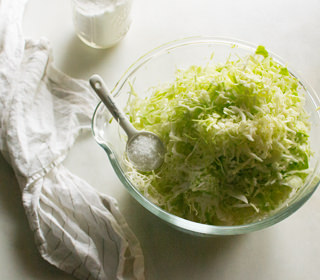 I found this salad at Food52 and am so glad I made it. You'll be taking a second helping and not feeling any New Years' guilt. A couple of things I really like about this cabbage salad. It tastes wonderful, even the next day or the day after that. This salad is magic when you want a fast lunch. Make the entire recipe, (it makes a lot) serve for dinner and then pack a few lunch salads too. Protein can be added or served along side but the salad is filling enough all by itself. It will keep you full until afternoon snack time. And its almost all cabbage, which is a healthy way to salad. The recipe is flexible, almonds or peanuts. Paired down to the basics of cabbage and green onions of the original recipe or amped up with crunchy celery and bright orange carrot, either way, make this salad. I like to add a flurry of cilantro just before serving but basil or mint would offer the same refreshing flavor. Pick your favorite herb or whatever is languishing in the refrigerator.
Wilting the cabbage for a salad with salt may sound strange but it's genius, it's still got crunch, but of a softer version. I was determined to spin the cabbage dry after rinsing off the salt. It was too much work, really it just needs to be drained throughly. A big strainer works better than a colander. Any remaining moisture just means that less salad dressing is needed. This is genius too! When I make half a recipe, with half a cabbage, I slice the cabbage with a sharp knife. It's worth getting out the food processor to make the entire recipe with a whole cabbage. The slicing disc makes better slices than the grating disc.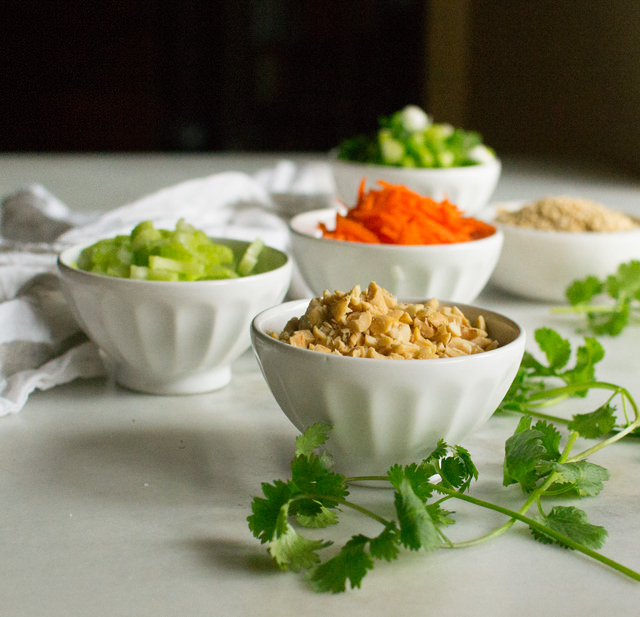 | | |
| --- | --- |
| | Everyday Cabbage Salad (adapted from here) |
| 1 head | green cabbage |
| 1T | fine grain sea salt |
| 1 | carrot, grated |
| 2 stalks | celery, thinly sliced |
| 1C | roasted salted peanuts, chopped (or sliced almonds) |
| 1/3C | sesame seeds |
| 6 | green onions, thinly sliced |
| 6 sprigs | cilantro, basil or mint (optional) |
| | Salad Dressing |
| 1/2C | canola or grape seed oil |
| 1/4C | white wine or white balsamic vinegar |
| 1T | fresh lemon juice |
| 2T | toasted sesame oil |
| 2t | sugar |
| 1t | fine grain sea salt |
Thinly slice the cabbage and place in a very large bowl. To wilt the cabbage, add the salt and mix with your hands until all the cabbage is salted. Let sit for 10 minutes. Place in a large strainer (can be done in batches) and throughly rinse the cabbage to remove the salt. After rinsing, let drain for ten minutes.
While the cabbage drains make the dressing. Whisk together the oil, vinegar, lemon juice, sesame oil, sugar, and salt.
In a large bowl, place the drained cabbage, grated carrot, sliced celery, peanuts or almonds, sesame seeds and green onions. Add the dressing and toss to coat. Garnish with cilantro.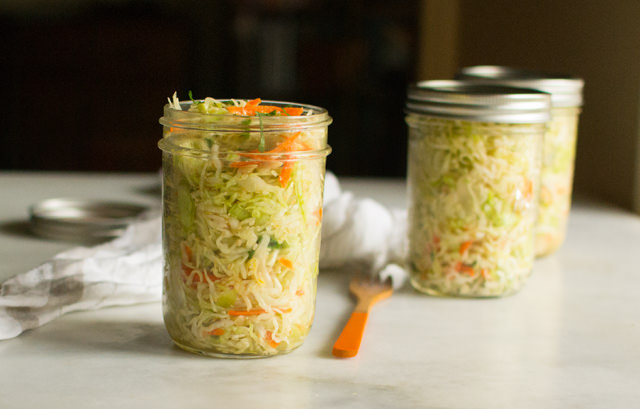 var _gaq = _gaq || []; _gaq.push(['_setAccount', 'UA-44220881-1']); _gaq.push(['_trackPageview']);
(function() { var ga = document.createElement('script'); ga.type = 'text/javascript'; ga.async = true; ga.src = ('https:' == document.location.protocol ? 'https://ssl' : 'http://www') + '.google-analytics.com/ga.js'; var s = document.getElementsByTagName('script')[0]; s.parentNode.insertBefore(ga, s); })();
FOLLOW:
SHARE: