SHARE:
var _gaq = _gaq || []; _gaq.push(['_setAccount', 'UA-44220881-1']); _gaq.push(['_trackPageview']);
(function() { var ga = document.createElement('script'); ga.type = 'text/javascript'; ga.async = true; ga.src = ('https:' == document.location.protocol ? 'https://ssl' : 'http://www') + '.google-analytics.com/ga.js'; var s = document.getElementsByTagName('script')[0]; s.parentNode.insertBefore(ga, s); })();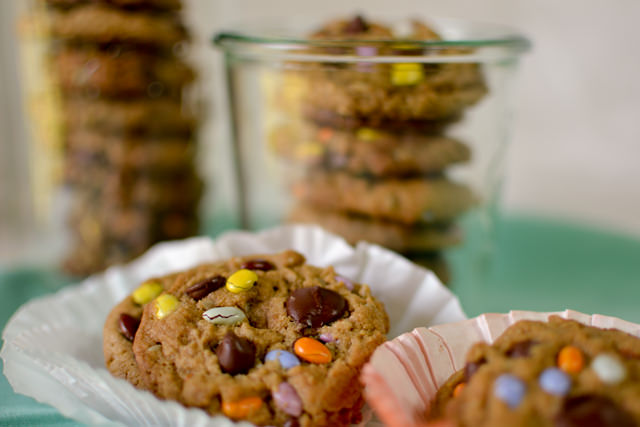 The seeds of inspiration: Marion Cunningham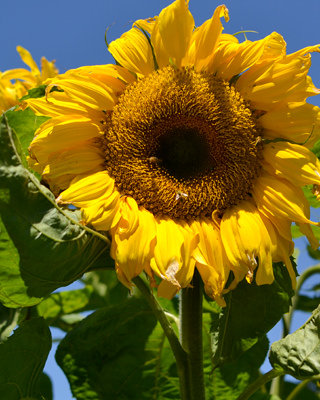 "If one were properly to perform a difficult and subtle act, he should first inspect the end to be achieved and then, once he had accepted the end as desirable, he should forget it completely and concentrate solely on the means. By this method he would not be moved to false action by anxiety or hurry or fear. Very few people learn this."
East of Eden, John Steinbeck
Inspiration
Many years ago I was given a copy of the The Fannie Farmer Baking Book written by Marion Cunningham as a birthday present. It is the 1984 edition which includes over 800 baking recipes. Holding a place of prominence on my bookshelf, it is a cookbook that has stood the test of time. My daughter now uses this cookbook. My favorite scone recipe is here. I have tried other scone recipes, but I always return to Marion Cunningham. My daughter uses the The Fannie Farmer Baking Book for "Soft Oatmeal Cookies" and the recipe I adapted for this post "Chocolate Chip Cookies". She likes this recipe with peanut butter; just hold the peanuts. For years it was the only baking book I used. I was busy, working full time while raising a family. When I baked I needed to be sure the final product was a stellar success. There was no time to experiment. This is the book I used.
The illustrations and baking tips found on the endpapers of the book are favorites of mine, organized, useful, yet whimsical. Next to "Liquid and Dry Measure Equivalents" are instructions for cracking open a coconut. Inside an illustration of a coconut is written "The easiest way to crack open a fresh coconut: throw on the ground monkey style." An indication that this is a great baking book.
Marion Cunningham on passed away on July 11th. It affected me profoundly. I felt a deep sadness. It was as if a favorite teacher had passed away. The teacher who pushed you to try harder, yet always smiled and had words of encouragement. I wondered if she knew what an positive impact she had made on those of us who baked from her books? I hope so. I had been baking with her for decades even though I never met her or tasted one of her famous waffles at her northern California home. The easy confidence of her baking style was inspiring. She freely shared tips for successful baking outcomes. I learned by baking her recipes. I use her recipes to nourish and sustain my family. I hope she knows how much she will be missed and how important all 800 of those recipes are to those of us who treasure her life's work.
"So push up your sleeves, go into your kitchen, put your hands into the dough, and start—mixing, kneading, stirring. Don't let yourself be faint-hearted or frightened. Baking is simple and natural. Even if your early results aren't perfect, they almost certainly will be eaten with relish. Baking is just like driving a car; you can read every manual you can get your hands on, but until you get in and do it, you won't really learn how." Marion Cunningham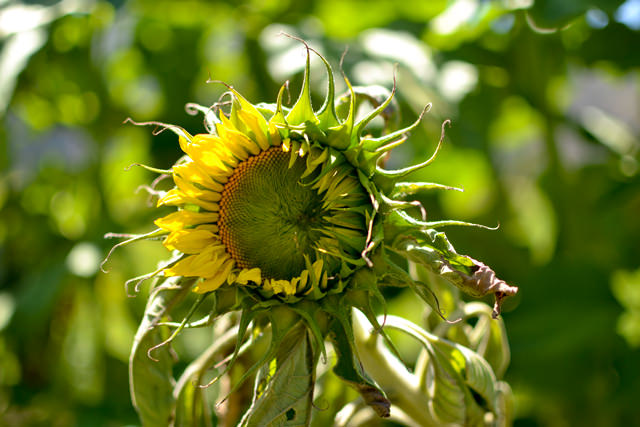 Essentials
Living along the coast of central California we wistfully wait for sunny summer days. While the nation wilts under a searing, red hot summer, we live under a moist blanket of cool coastal fog. Even on a sunny day we never leave the house without a light jacket. We know the fog will soon roll in again. September is our summer; with warmth that spills into October. It is this longing for intense, brilliant sunshine that I sought out. A cool summer day framed by sunflowers at Earthbound Farms Farm Stand in Carmel Valley held promise of what was to come.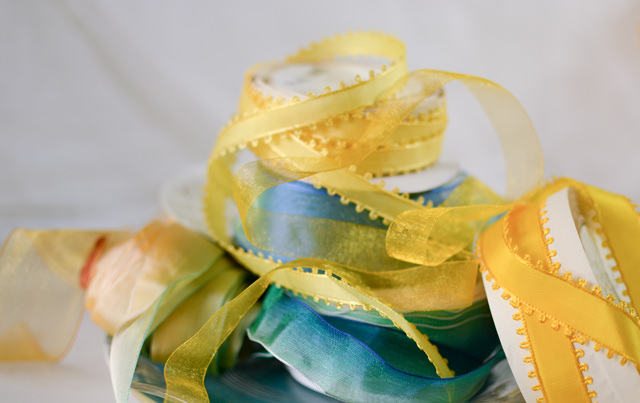 This is a chocolate chip cookie just for summer. Toasty browned butter is paired with creamy sunflower butter and the earthy crunch of roasted sunflower seeds for an seductive chocolate chip cookie. Adding the vibrant milk chocolate covered sunflower seeds was an act of sunshine in defiance of a foggy summer. Their bright colors evoked a sultry, sunny afternoon and found their way into my shopping basket. They may be replaced with unsalted, roasted sunflower seeds. If your sunflower seeds are raw, toast them briefly in a skillet until they are a warm toasty brown, cool, then roughly chop.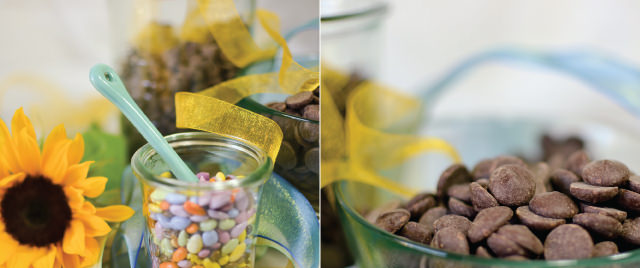 | | |
| --- | --- |
| | Ingredients |
| 1C/ 8oz | butter |
| 1C/ 8oz | roasted, unsalted sunflower seeds or kernels, roughly chopped |
| 1-1/2C/ 240 grams | brown sugar |
| 1C/ 8oz | sunflower seed butter or spread |
| 2 | eggs, room temperature |
| 1t | vanilla extract |
| 2-1/4C/ 260 grams | flour |
| 1t | salt |
| 1t | baking powder |
| 1t | baking soda |
| 3/4C/ 150 grams | semi-sweet chocolate chips |
| 3/4C/ 150 grams | 60% cocoa chocolate chips |
| 1/2C+1/2C/ 100 grams+100 grams | chocolate covered sunflower seeds |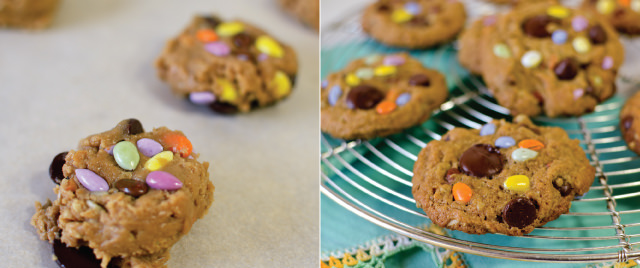 Prepare the browned butter or beurre noisette by melting the butter in a saucepan or skillet with a light colored or shiny interior on medium-low heat. You will want to be able to watch the process of browning the butter, as it will quickly transform from browned to burnt. (If that happens, you will need to begin again.) Watch the pan the entire time you are browning the butter. At first the butter may sputter for a bit as the milk solids cook. Gently swirl the pan until the milk solids are a warm toasty brown at the bottom of the pan. Remove from the heat to cool.
Preheat oven to 350°.
In electric mixer fitted with the paddle attachment beat the cooled browned butter on medium speed until light and creamy, approximately 2-3 minutes. Add the brown sugar, beat another 2-3 minutes until fully incorporated. Mix in the sunflower butter until thoroughly combined. On medium-low speed, add eggs, one at a time, then add the vanilla extract. Beat until thoroughly incorporated with the sugar mixture. Stop and scrape down sides and bottom of mixer bowl to make sure all the ingredients are combined.
Sift or shake through a large sieve the flour, baking power, baking soda and salt.
Add the dry ingredients to the wet ingredients in the mixer bowl, mix to combine. When the dry ingredients are fully incorporated, add the chopped sunflower seeds, both types of chocolate chips and 1/2C of the chocolate covered sunflower seeds. Thoroughly mix into the dough, stopping to scrape down bottom and side of mixer bowl. But do not over mix the cookie dough.
Line cookie sheets with parchment paper. Using a ice cream scoop to make uniform sized cookies, drop the cookie dough on the prepared cookie sheet 2 inches apart. Gently press several of the remaining chocolate covered sunflower seeds into the top of the cookies. I also added a few more chocolate chips to the tops of the cookies.
Bake cookies at 350° for 10-12 minutes. When done the cookies will have lightly browned edges and the middle will be set. Cool on tray for 3-5 minutes, then remove cookies to wire rack to finish cooling.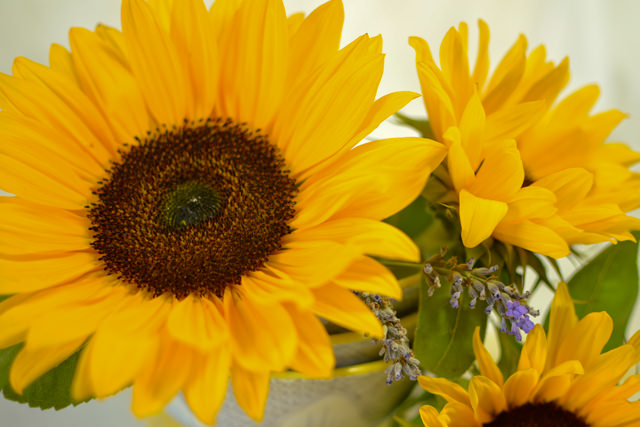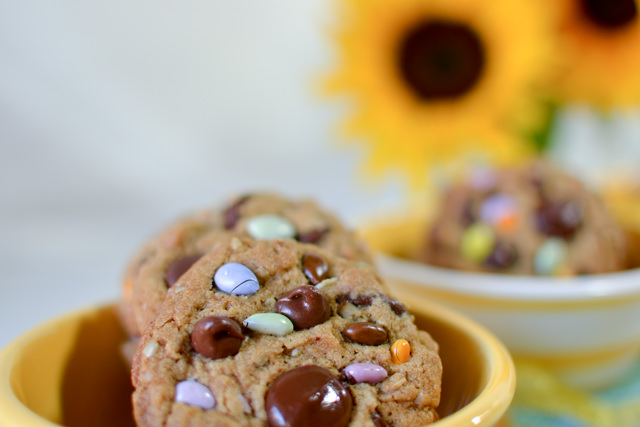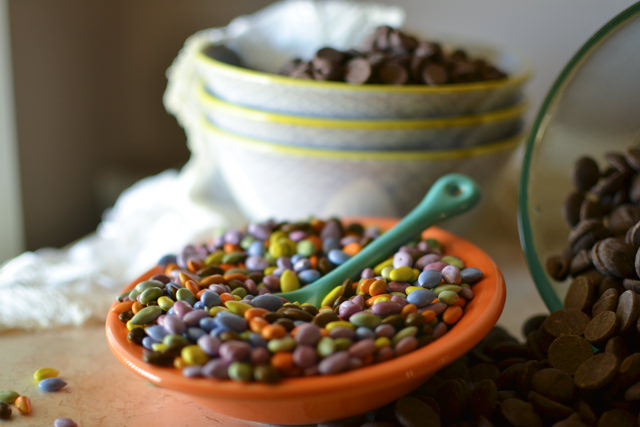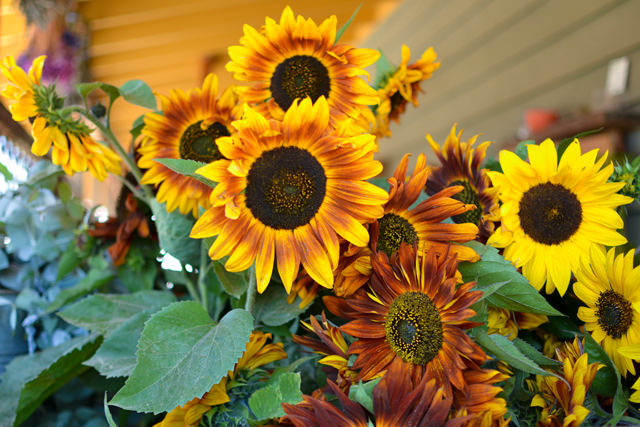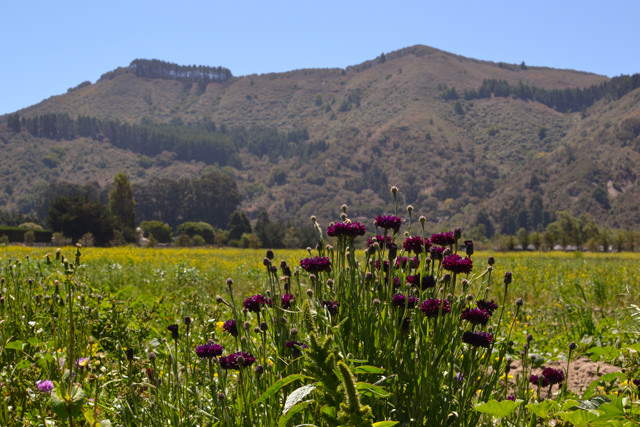 FOLLOW:
SHARE: