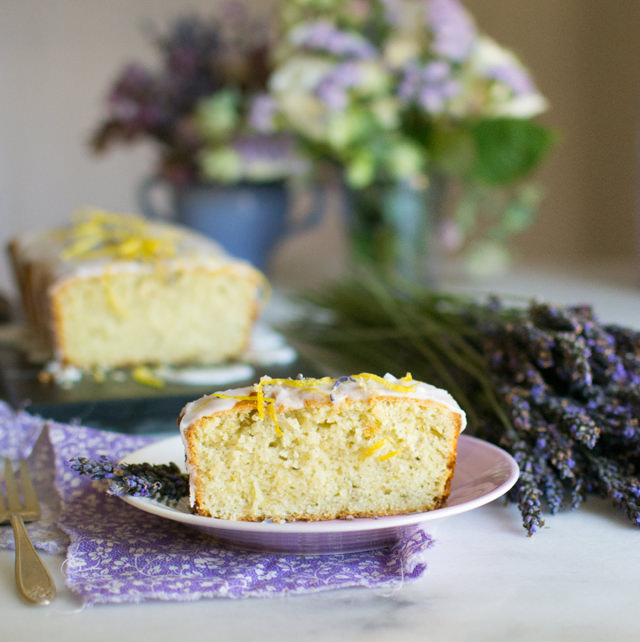 Baking with Lavender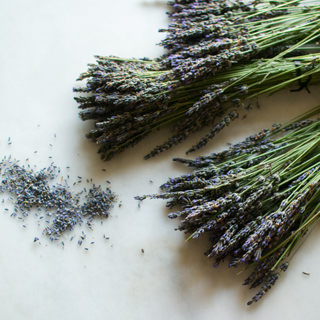 "Samual went on, After we've visited Olive for maybe a month or two, there will come a letter from George. And his feelings will be hurt if we don't visit him in Paso Robles. And after that Mollie will want us in San Francisco, and then Will, and maybe even Joe in the East, if we should live so long. "
East of Eden, John Steinbeck
Inspiration
This pound cake is laced with floral notes from the dried, culinary lavender. There is just a hint of lavender which is nicely balanced with lemon and vanilla. It's a wonderful snacking cake, every bite brings summer thoughts of lavender fields in full bloom. Making lemon-lavender sugar is how the recipe for Lemon Lavender Pound Cake from Bon Appetit begins. As the food processor whirls and chops a sensory experience unfolds. The explosion of aromas is divine. The combination of lemon, lavender, vanilla and sugar bring thoughts of boutique candles and fancy bath scrubs. My kitchen smelled like an upscale vacation spa. I couldn't wait to bake with the sugar.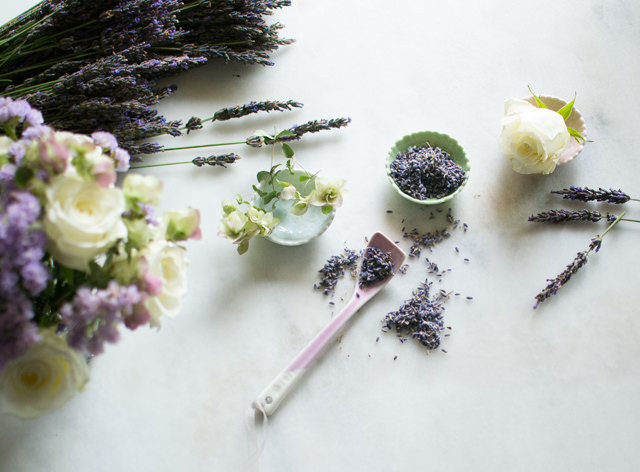 I almost didn't try this Bon Appetit recipe. First a food processor, then the mixer, line the pan with parchment, I wanted a fast and easy recipe. Summer is happening and I don't want to miss a thing. But the recipe comes together quickly and I'm not convinced the baking pan needs a parchment lining. The cake is on the small side which is not a bad thing. A standard 9" x 5" loaf pan could easily accommodate another half a recipe.
Essentials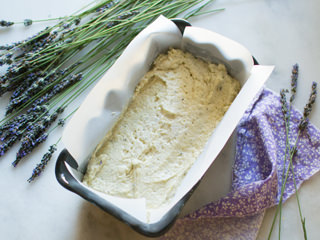 It was 108° in Paso Robles the day of this year's Central Coast Lavender Festival. Which is way too hot for me. I kept navigating from one spot of shade to the next. Someone said it was 103°, not 108°. Still too hot. Didn't take any photos or taste any local olive oil or honey. I headed straight to Central Coast Lavender to stock up on lavender oil and fresh culinary lavender. If you're into aroma therapy I can recommend their products. Before the summer harvest, a visit to their farm is worth the drive. It's right off the 101.
Like many other herbs and flavorings, a small amount of lavender is all that is needed when baking. The tricky part is to determine the type of lavender and its freshness. English lavender has a mellower, softer taste. It is more floral. French lavender is stronger with more of an essential oil presence. For baking choose English lavender. When the lavender is freshest it will have more color and a stronger scent. In baking, use less lavender instead of more. I opt for just a hint of lavender, not an overbearing presence. It's just like wearing perfume, subtle is always best.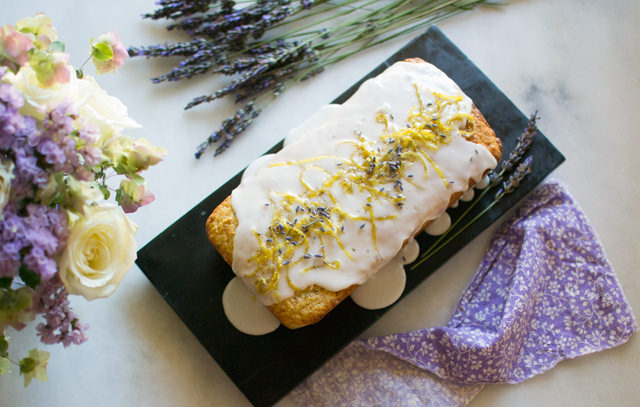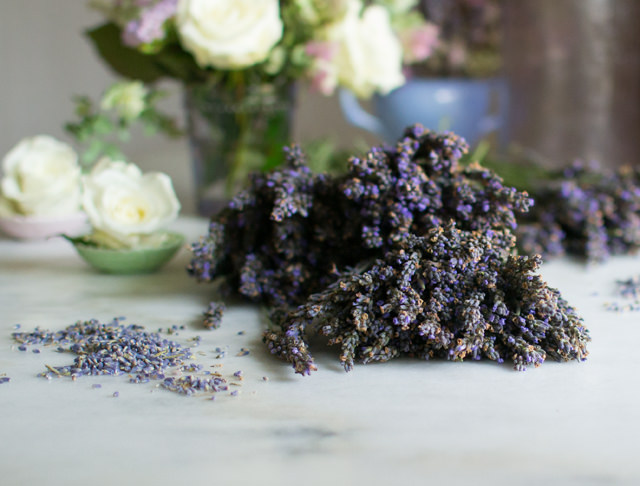 var _gaq = _gaq || []; _gaq.push(['_setAccount', 'UA-44220881-1']); _gaq.push(['_trackPageview']);
(function() { var ga = document.createElement('script'); ga.type = 'text/javascript'; ga.async = true; ga.src = ('https:' == document.location.protocol ? 'https://ssl' : 'http://www') + '.google-analytics.com/ga.js'; var s = document.getElementsByTagName('script')[0]; s.parentNode.insertBefore(ga, s); })();