SHARE: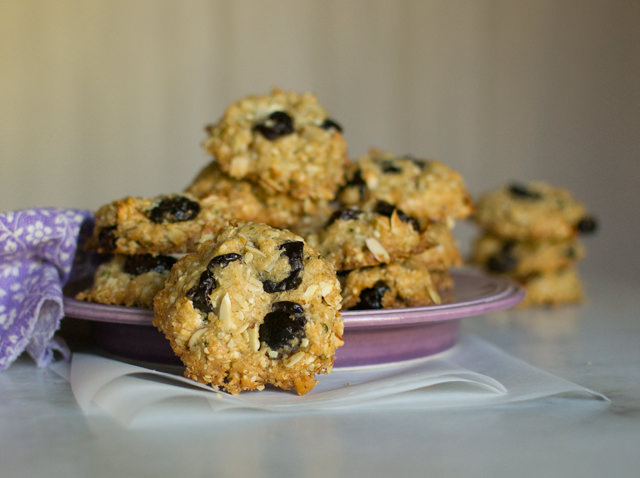 A Healthish Cookie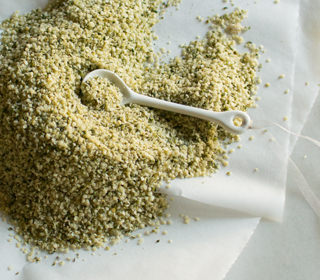 "February in Salinas is likely to be damp and cold and full of miseries. The heaviest rains fall then, and if the river is going to rise, it rises then."
East of Eden, John Steinbeck
Inspiration
Of course cookies aren't very healthy, nutrition wise. Unless we add mental health, comfort and satiety. And a need for really good snacks. And hemp seed hearts. Hemp Seed Hearts are loaded with vegan protein and amino acids which is why they are typically added to smoothies or smoothie bowls. I'm not adverse to smoothies, they just aren't a favorite. Making cookies is more interesting. Something I would do any day.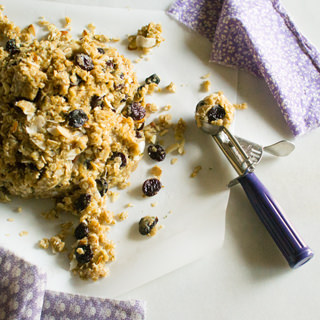 What do hemp seed hearts taste like? Most importantly, will I want to eat this cookie? Just like any other cookie, the Hippie Oatmeal Cookies with Hemp Seed Hearts are wonderful while still warm. But I like these cookies even better after they are completely cooled. The edges and bottoms stay crunchy and caramelized from the coconut oil and sugar, while the centers remain softer, smooth and buttery. The hemp seed hearts are reminiscent of ground almonds or pine nuts adding an entire new dimension to oatmeal cookies. Spikes of intense flavor from the dried fruit will insure that all the cookies disappear. And you could say they are healthish, if you want. The Mr, picky daughter, and another unsuspecting recipe tester had good things to say about Hippie Oatmeal Cookies with Hemp Seed Hearts. (Of course, I didn't tell them about the hemp seed hearts.)
Essentials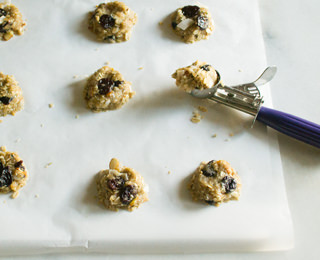 This recipe is a variation of the first recipe I developed for this blog in 2011. My first attempts at food photography don't scream desire. Although those Oatmeal Cookies with Apricots and Almonds are mighty fine oatmeal cookies. When I get discouraged about my food photos going back to the beginning gives me perspective. I remind myself, learning is a lifelong pursuit.
The Hippie Oatmeal Cookies with Hemp Seed Hearts benefit from the addition of the spark of flavor and texture from the tart, dried cherries. The tart, dried cherries can be replaced with minced dried apricots or the classic, raisins. The recipe could easily be mixed by hand, but if you have a stand mixer, keep it easy and use it to make the cookies. The recipe makes 4-5 dozen cookies depending on size.
| | |
| --- | --- |
| | Hippie Oatmeal Cookies with Hemp Seed Hearts |
| 2C/16oz | coconut oil, melted, room temperature |
| 2C | organic cane sugar |
| 1t | vanilla bean paste or extract |
| 1t | almond extract |
| 3 | eggs |
| 3-1/2C/390gr | white, whole wheat flour |
| 2t | baking powder |
| 1t | fine grain sea salt |
| 3C/270gr | old-fashioned rolled oats (not, quick cooking) |
| 1C/125gr | hemp seed hearts |
| 1C/60gr | shredded or flaked, unsweetened coconut |
| 1C/100gr | sliced almonds |
| 2C/500gr | dried, tart cherries |
Heat the oven to 350°. Line a sheet pan(s) with parchment.
In the bowl of a stand mixer fitted with the paddle attachment, add the coconut oil and sugar, beat until well blended, 2 minutes. Add the vanilla paste, almond extract and eggs. Beat again until the eggs are throughly incorporated into the mixture. Add flour, baking powder and salt to the mixer bowl and mix just until the flour is incorporated into the wet ingredients. Then add the oats, hemp seed hearts, coconut, almonds and cherries to the mixer bowl. Mix only until all the dry ingredients are evenly dispersed throughout the dough. Stop the mixer and scrape down the sides and bottom of the bowl as needed.
Use an ice cream scoop (or large spoon, or small cup) to measure uniform sized cookies. Use your hands to compact the dough into flattened rounds. The dough does not spread during baking. Place the cookies 2 inches apart on the prepared sheet pan and bake for 15-17 minutes depending on the size of the cookies. The cookies are done when the tops begin to take on a golden hue and the edges are uniformly golden brown. Let cool on the pan for 5 minutes before removing them to a cooling rack to cool completely.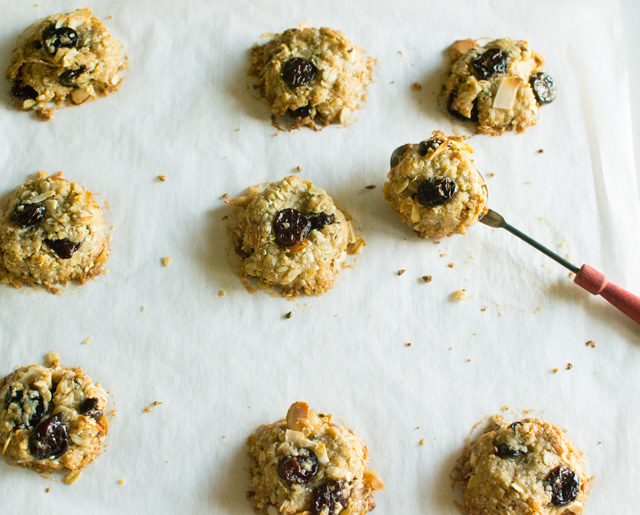 I received a sample of hemp seed hearts at IFBC. They stayed buried in my pantry until Bob's Red Mill sent me another sample.
var _gaq = _gaq || []; _gaq.push(['_setAccount', 'UA-44220881-1']); _gaq.push(['_trackPageview']);
(function() { var ga = document.createElement('script'); ga.type = 'text/javascript'; ga.async = true; ga.src = ('https:' == document.location.protocol ? 'https://ssl' : 'http://www') + '.google-analytics.com/ga.js'; var s = document.getElementsByTagName('script')[0]; s.parentNode.insertBefore(ga, s); })();
FOLLOW:
SHARE: