SHARE: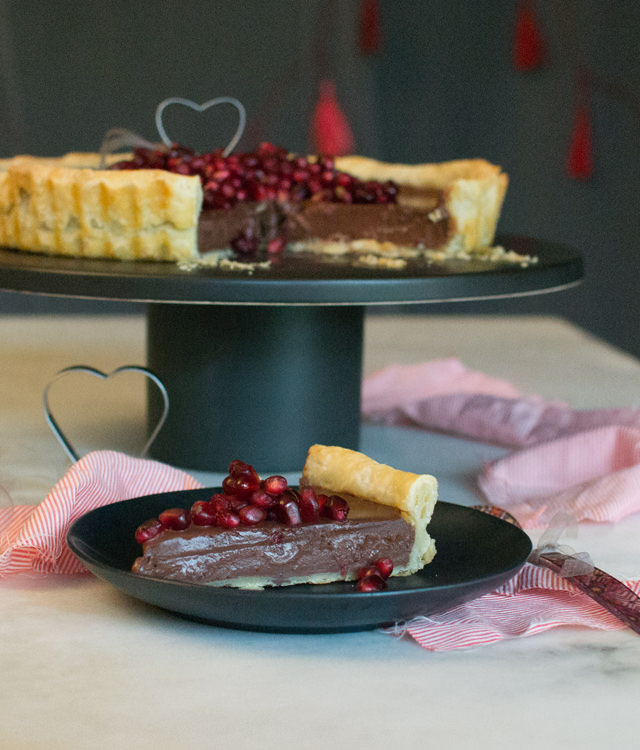 For the Love of Chocolate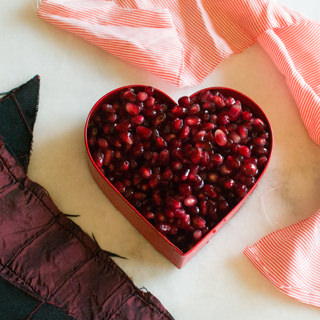 "Busy though as she was with her teaching, Olive longed for the metropolitan life, and when the young man who had built the flour mill in King City sued properly for her hand, she accepted him subject to a long and secret engagement."
East of Eden, John Steinbeck
Inspiration
There are many types of love. As we grow older our understanding of love expands. The idealistic dreams of a perfect romance bend and sway, get shoved in the storm, often breaking. We try again and again. It's bittersweet. Just like dark chocolate.
This tart is for those who love dark chocolate. With a filling made of bittersweet chocolate there's no turning back, just like love. There is just enough honey in the filling to take the edge off the bitter, enough to keep the intrigue, enough to keep the romance alive.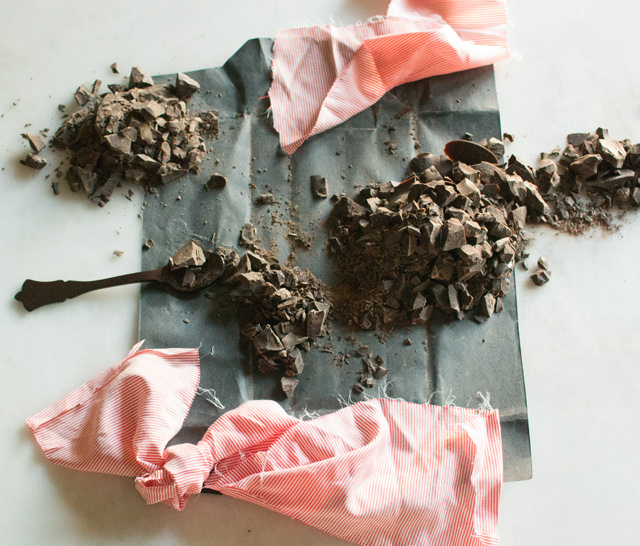 Essentials
My attempt to make the tart crust from the original recipe was a dismal failure. I defrosted pie crust dough and attempted the tart again. At some point it occurred to me, that a pretzel crust, crunchy and salty might be the best way to enjoy the deep, dark chocolate filling. But really, who am I kidding? In this recipe the crust plays a supporting role, giving us a legitimate reason to eat decadent, candy bar like chocolate by the spoonful.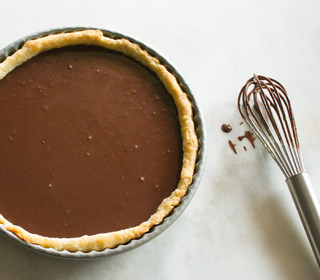 Don't let my struggles with the crust change your mind about the recipe. The filling couldn't be easier, it's just a big bowl of chocolate ganache. This is all about the chocolate, use the best 70% cacao you can find. The tart is fabulously rich, a suggested eight servings, could easily translate into twelve. The original recipe suggests garnishing the tart with toasted pine nuts and whipped cream. I'm of the opinion that enough is enough and that crunchy, tangy pomegranate arils make this rich chocolate dessert more interesting in texture and flavor. Of course, poms are also red for V Day. Out of season raspberries or strawberries would bring the color, but lack enough strength in flavor to pair well with the intensity of the dark chocolate.
The original recipe is from Bon Appetit magazine, May 2008. I found the recipe in my copy of Bon Appetit Desserts. A cookbook I highly recommend. If you enjoy trying new dessert recipes like I do there are over 600 recipes in Bon Appetit Desserts!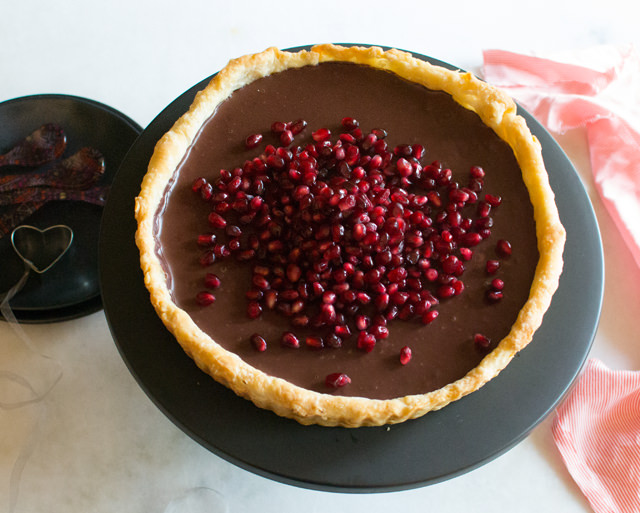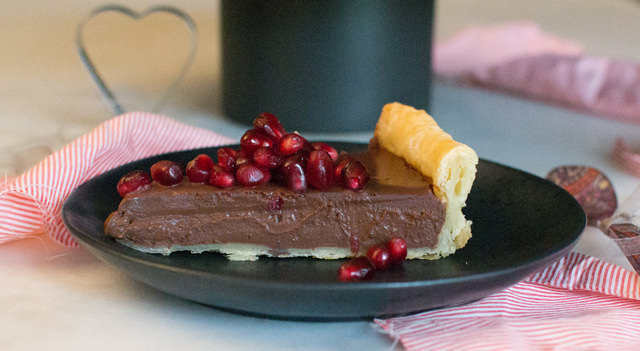 var _gaq = _gaq || []; _gaq.push(['_setAccount', 'UA-44220881-1']); _gaq.push(['_trackPageview']);
(function() { var ga = document.createElement('script'); ga.type = 'text/javascript'; ga.async = true; ga.src = ('https:' == document.location.protocol ? 'https://ssl' : 'http://www') + '.google-analytics.com/ga.js'; var s = document.getElementsByTagName('script')[0]; s.parentNode.insertBefore(ga, s); })();
FOLLOW:
SHARE: