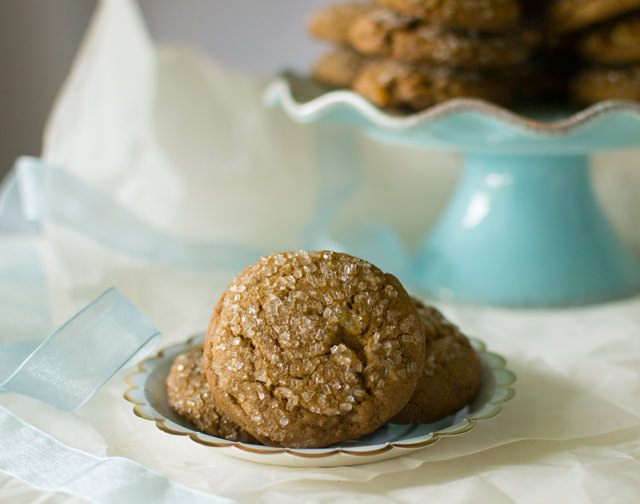 All the cookies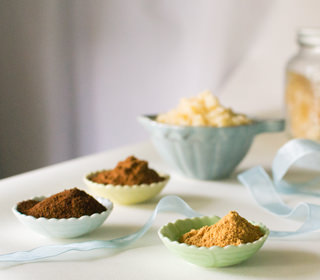 "He cooked for Cathy, going through recipes used by his mother and his stepmother."
East of Eden, John Steinbeck
Inspiration
When I met up with my friend and mentor, Andrea, she brought cookies! We had lost track of each other, it had been 20 years since we last connected. She lives in Sacramento, I live in Salinas. We decided to meet at the half way point, in Fremont. We had a lunch of Thai crepes stuffed with curry and a long wonderful chat. So much has happened! When I started driving home I couldn't stop thinking about the pink pastry box filled with homemade cookies. Andy had said she labeled each kind of cookie. What kind of cookies were in the box? When I couldn't stand the cookie suspense any longer I convinced myself that I needed to take a break from driving and stopped at Starbucks and took a peek inside the pink box. I was just going to look in the box to see what was inside but as I picked up each sweet package the temptation was too great. I sat in my car and greedily sampled one of each. I began with the rugelach, then I found the ginger snaps. There were coconut macaroons, amaretti, mandelbrot and schnecken. I had to try all the cookies. I drove home in a blissful cookie coma.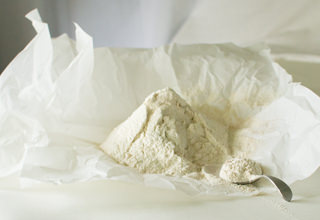 I began to obsess about ginger snaps, I hadn't eaten one in forever. Andy's were thin and crisp with just the right amount of spice. I tried to remember the ginger snaps my mom made. Hers had a soft center and crisp edges. She always had molasses and spices in the pantry, it was a baking kitchen. My brothers, the twins, would each grab a fist full and dunk them in a cold glass of milk. Dunking was never something I would do. But devouring homemade cookies has always been a pleasure. I looked at ginger snap recipes and compared the ingredients. Always ginger and cinnamon, what about cloves? I obsessed about which recipe to try. I wanted the ginger snaps of my childhood.
Essentials
My ginger snap research took me to the Williams and Sonoma Cookie book. I liked how the cookies have domed crackly tops. Those tops are dipped in coarse sugar crystals that sparkle and fancy up the humble ginger snap. But the best thing about this recipe is the addition of crystallized ginger. Or maybe the best thing is how the snaps have crunchy edges, with a soft middle. Or even better, is that the cookies age well. I actually like these snaps best when they are completely cooled, rather than just out of the oven. Even though this is not my mother's ginger snap it's a cookie to I'd be proud to share with old friends.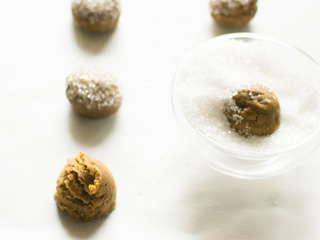 Every bite of ginger snap is infused with the seductive flavor of browned butter, the excitement of crystallized ginger and classic snap spices making these cookies irresistible. I omitted the extra, unnecessary steps in the original recipe and made this an easy one bowl recipe, no mixer required. I also swapped the oil for browned butter and used roasted ginger and cinnamon to amp up the snap flavor. My motto, if I'm going to indulge in sweets, they are required to be spectacular. Crystallized ginger can be expensive, I find the best price in the bulk bins at the grocery store. For ease of mincing the crystallized ginger sprinkle a little sugar on the cutting surface.
| | |
| --- | --- |
| | Ginger Snaps |
| 1C/227 gr | unsalted butter |
| 1C/220 gr | light brown sugar |
| 1/3C/105 gr | dark molasses |
| 1 | egg |
| 2-1/2C/390 gr | all-purpose flour |
| 1-1/2t | roasted, ground ginger or ginger |
| 1/2t | roasted, ground cinnamon or cinnamon |
| 1/4t | ground cloves |
| 1t | baking soda |
| 1/2t | fine grain sea salt |
| 3/4C/100 gr | chopped crystallized ginger |
| 1/2C | coarse sugar crystals or regular sugar |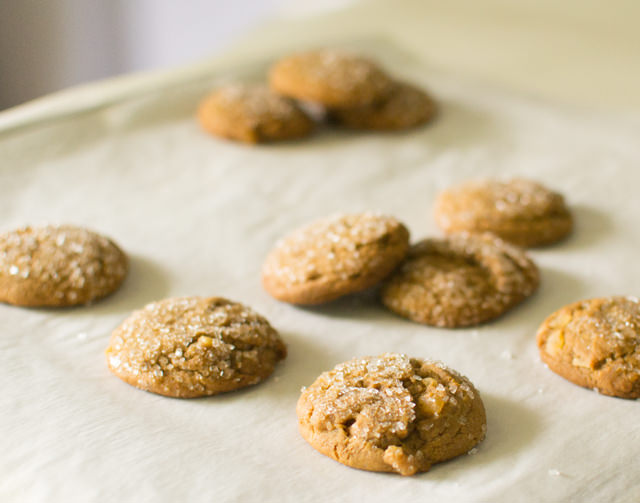 Prepare the browned butter by melting the butter in a saucepan or skillet with a light colored or shiny interior on medium heat. At first the butter may sputter for a bit as the milk solids cook. Gently swirl the pan until the milk solids are a warm toasty brown at the bottom of the pan. Remove from heat and cool to room temperature. Since different types and brands of butter contain different amounts of water they will have different volumes after browning, for best results measure the butter after browning.
In a large bowl measure 3/4C+1T or 185 grams of the cooled butter, use the browned bits from the bottom of the pan. Reserve any leftover over butter for another use. Add the brown sugar, molasses and egg, use a whisk to combine. Mix until it comes together and becomes glossy. Remove the whisk from the bowl and over the top of the bowl sift or shake through a sieve the flour, spices, baking soda and salt. Use a wooden spoon to mix together just until combined and all the dry ingredients are moistened. Stir in the crystallized ginger, distributing evenly throughout the dough.
Heat the oven to 325°. Line a sheet pan with parchment.
Use an ice cream scoop (or large spoon, or small cup) to measure uniform sized cookies. For really uniform sized cookies, weigh the dough for each cookie. Slightly flatten the cookies and dip the tops in the coarse sugar. Place them 2 inches apart on the prepared sheet pan and bake for 16-18 minutes depending on the size of the cookies. The cookies are done when the tops have set and become crackled. For crisper cookies, bake another minute or two. Let cool on the pan for 5 minutes before removing them to a cooling rack to cool completely.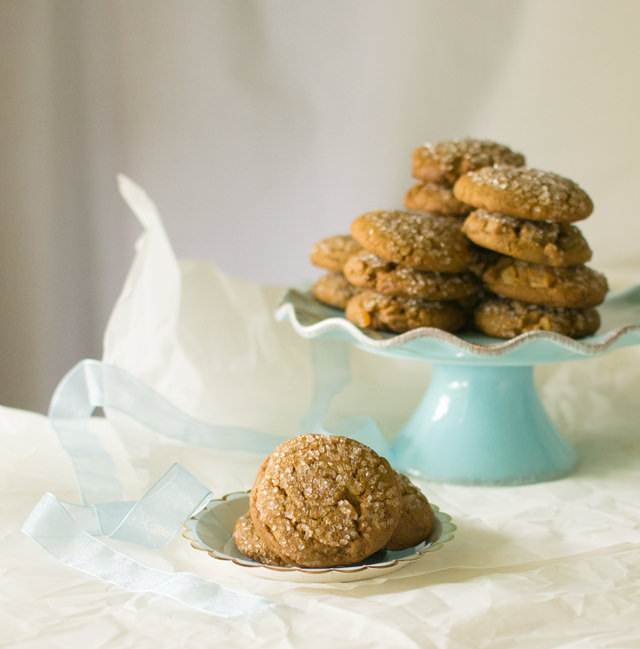 var _gaq = _gaq || []; _gaq.push(['_setAccount', 'UA-44220881-1']); _gaq.push(['_trackPageview']);
(function() { var ga = document.createElement('script'); ga.type = 'text/javascript'; ga.async = true; ga.src = ('https:' == document.location.protocol ? 'https://ssl' : 'http://www') + '.google-analytics.com/ga.js'; var s = document.getElementsByTagName('script')[0]; s.parentNode.insertBefore(ga, s); })();