SHARE: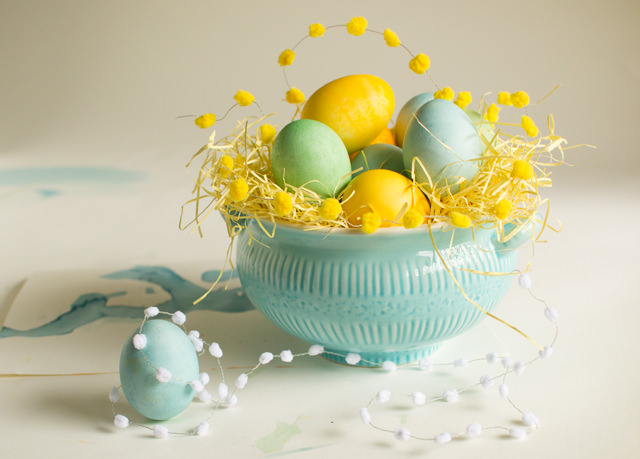 The Kitchen Table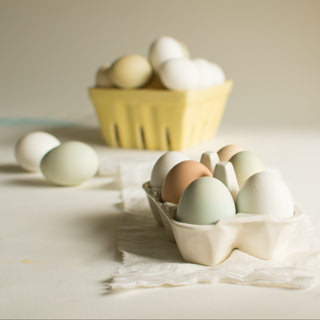 "When we were children we lived in a story that we made up. But when I grew up the story wasn't enough. I had to have something else, because the story wasn't true anymore."
East of Eden, John Steinbeck
Inspiration
Our kitchen table top was made from packing crates. Covered with a plastic cloth patterned to match the seasons it is the table my mom still uses. My dad was in the Army and we had returned to the states after his tour of Austria and Italy. There were six inexpensive chairs purchased in Italy but there was no kitchen table. Sitting on my dad's lap I banged my knees on the huge gray trunks that held up the makeshift tabletop before he added four proper legs at the wood shop at Fort Bragg. So much has happened around that kitchen table, the history of our family is embedded in every piece of scrap wood.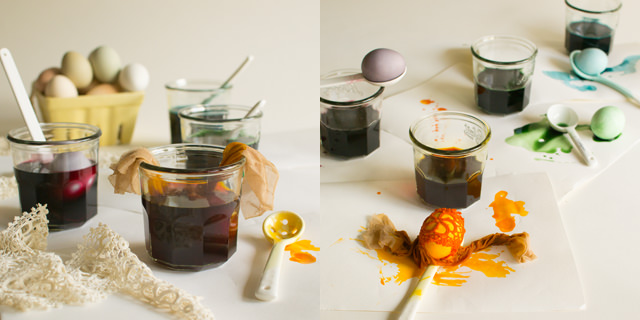 I had planned to use food coloring to dye eggs. It's so easy and inexpensive. I recall the anticipation of waiting the for the water to boil that sloshed into the haphazard collection of mugs and tea cups. Of the exquisite patience needed to accurately count the drops of dye as they cascaded into the cups. The long handled soup spoons that tumbled the eggs to vivid color. I long for a photo of the newspaper covered kitchen table splashed with dye and dozens of eggs that had been cradled by eight little hands. I was the one who wanted to mix a dozen colors. Even then I pushed at the boundaries, wanting more from my kitchen adventures.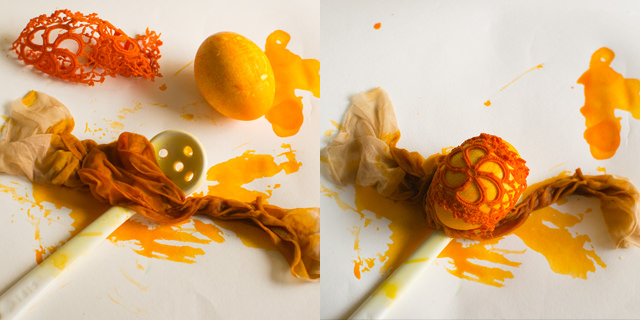 Essentials
In a mad dash through Whole Foods I impulsively bought a packet of Natural Egg Dye. I wanted to try lace patterned eggs and this technique for covering eggs with the designs from paper napkins. My lace patterned eggs were a dismal failure. The dye soaked through the lace without leaving a design. Although I am in love with my turmeric stained lace. The paper napkin technique is excellent! I also used printed tissue paper with great success. I preferred cutting the paper to match the shape of the egg rather than having a big wad of paper on the curved edges. This is a great way to decorate eggs without the use of dyes.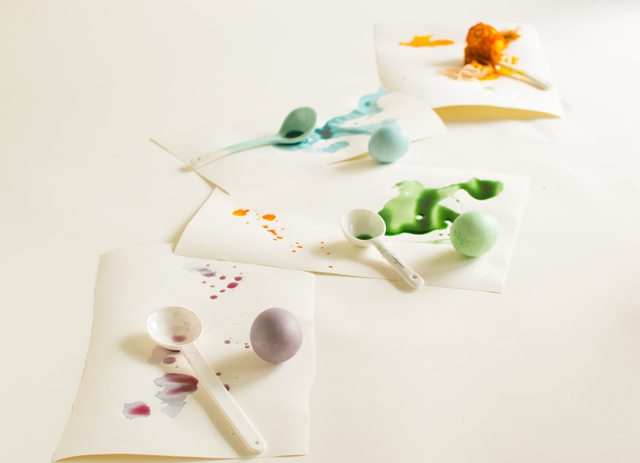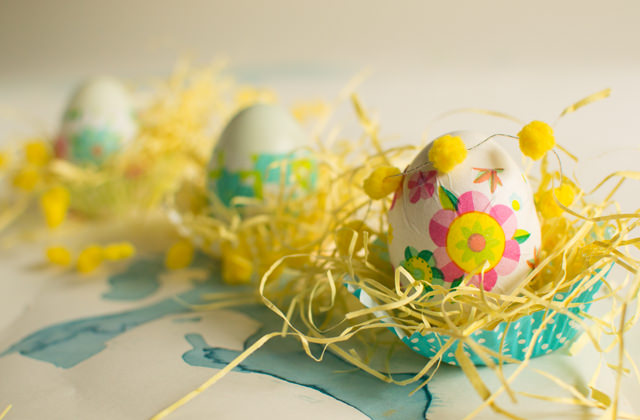 var _gaq = _gaq || []; _gaq.push(['_setAccount', 'UA-44220881-1']); _gaq.push(['_trackPageview']);
(function() { var ga = document.createElement('script'); ga.type = 'text/javascript'; ga.async = true; ga.src = ('https:' == document.location.protocol ? 'https://ssl' : 'http://www') + '.google-analytics.com/ga.js'; var s = document.getElementsByTagName('script')[0]; s.parentNode.insertBefore(ga, s); })();
FOLLOW:
SHARE: