SHARE: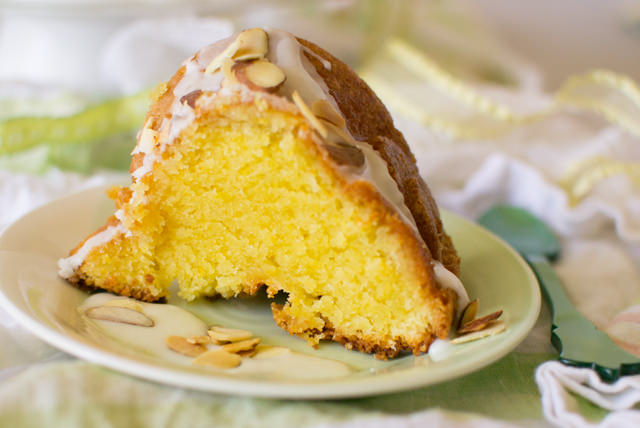 #CitrusLove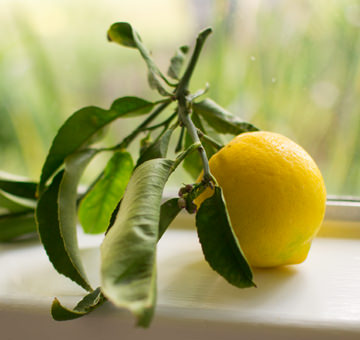 "In my basket, under my clothes, you'll find two books—new, so be gentle with them. It's two volumes by a man the world is going to hear from. You can start reading if you want and it will raise your lid a little."
East of Eden, John Steinbeck
Inspiration
When I won Mary's give away and received Baked Occasions by Matt Lewis and Renato Poliafito I was (almost) overwhelmed with all the fantastic recipes. This cookbook is just as scrumptious as Baked Elements! How about Pistachio White Chocolate Cheesecake or Chocolate Pop Tarts with Peanut Butter and Jam Filling? Black Forest Cupcakes and Strawberry Supreme Cake have been bookmarked. When I found Ultra Lemony Lemon Bundt Cake with Almond Glaze there was no turning back. How could I resist making a cake that required the zest of 10 lemons! This was a cake that I had to make. What did I do with all the leftover lemon juice? Made lemonade!
This Bundt is moist and lemony. Magically the rum and almond flavors meld with the lemon to make a mighty fine cake. If lemon desserts are a favorite this is a must bake cake. This cake travels and keeps well and can be made a day before it is eaten. The recipe for Ultra Lemony Lemon Bundt Cake with Almond Glaze can be found here.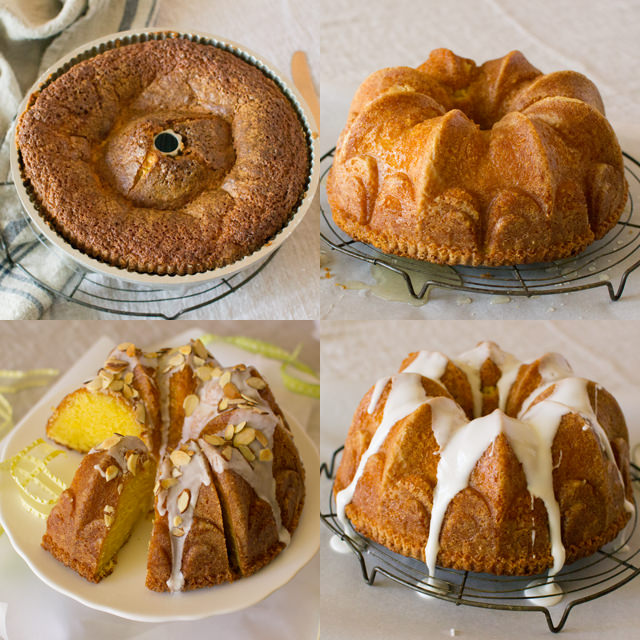 Essentials
The Ultra Lemony Lemon Bundt Cake with Almond Glaze is built with three components—the cake, a lemon spiced simple syrup and finished with the almond glaze. The best part of making the cake was massaging all that lemon zest into the sugar. The aroma and texture of lemon and sugar was intoxicating. The first time I made the cake I followed the ingredient list without straying. But two tablespoons of lemon extract is too much, even for this citrus worshipper. The extract overwhelmed the lemon zest and gave the cake an unnatural taste. Although everyone who tried the first cake raved about it, I made the cake again, reducing the extract to two teaspoons. This time I baked the cake 10 minutes longer than indicated, added the simple syrup soak and the almond glaze. Make sure to grease and flour every last part of the Bundt pan as this cake is very moist and will be shy about leaving the cozy nooks and crannies of the pan. Weighing the ingredients is recommended. When I scoop a cup and a half of all purpose flour and a cup and a half of cake flour they do not both weigh 170 grams.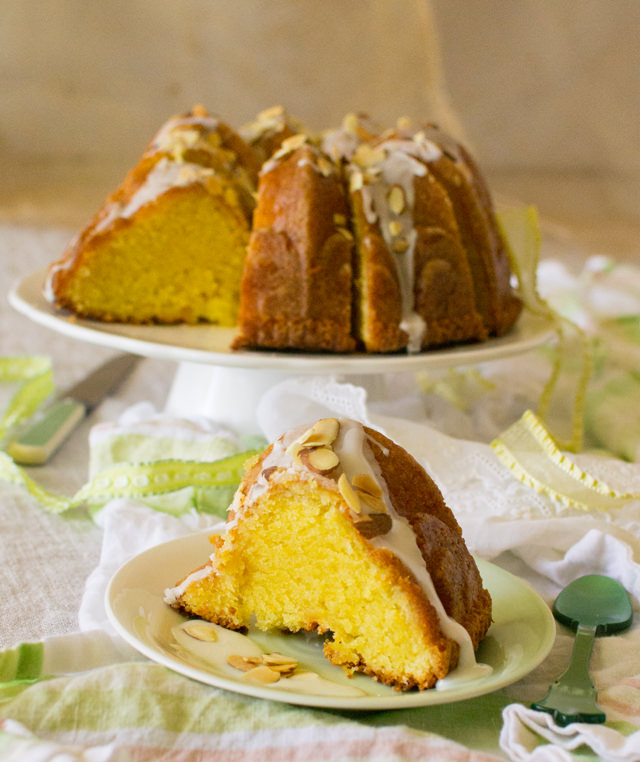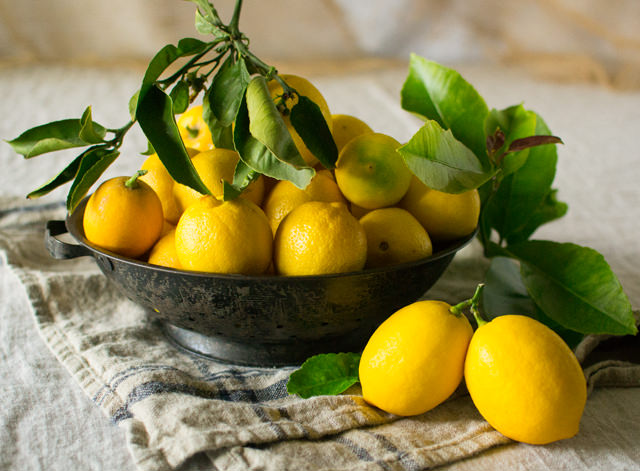 var _gaq = _gaq || []; _gaq.push(['_setAccount', 'UA-44220881-1']); _gaq.push(['_trackPageview']);
(function() { var ga = document.createElement('script'); ga.type = 'text/javascript'; ga.async = true; ga.src = ('https:' == document.location.protocol ? 'https://ssl' : 'http://www') + '.google-analytics.com/ga.js'; var s = document.getElementsByTagName('script')[0]; s.parentNode.insertBefore(ga, s); })();
FOLLOW:
SHARE: