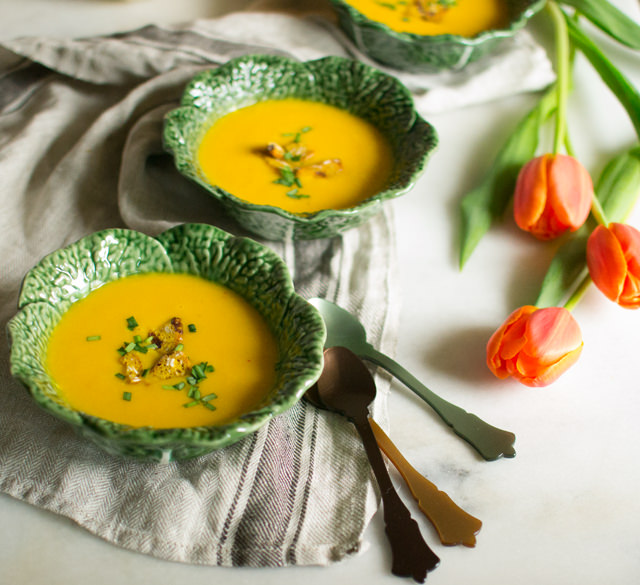 Roast sweet butternut squash with apples for an easy autumn soup.
Lee had his instructions. On the evening of the day of the announcement he was to cook a turkey and bake a cake.
East of Eden, John Steinbeck
Inspiration
The dreaded holiday dilemma has arrived. May we discuss? It begins with Thanksgiving. The assumption that because we like to cook, we would like to cook more. Clearly, if we cook, we want to cook even more. It rarely occurs to anyone that we would like to be pampered and enjoy Thanksgiving too. Finding a way to change tradition which is heavily reinforced with unstated expectations is a big, big challenge. You will have to speak up, make new plans or heavens forbid, switch up the menu. Otherwise it will be the same old exhausting Thanksgiving.
Cook as much as you want, but just enough so you can enjoy the celebration too! I want to thank picky daughter for teaching me how to enjoy Thanksgiving. Everyone who arrives at her place brings their assigned dishes. Looks like I have stuffing and candied yams this year, fabulous! If she's busy working all week she picks up her items at the store. No fussy expectations, just good food and company. I couldn't ask for a better Thanksgiving. READ MORE . . .