SHARE: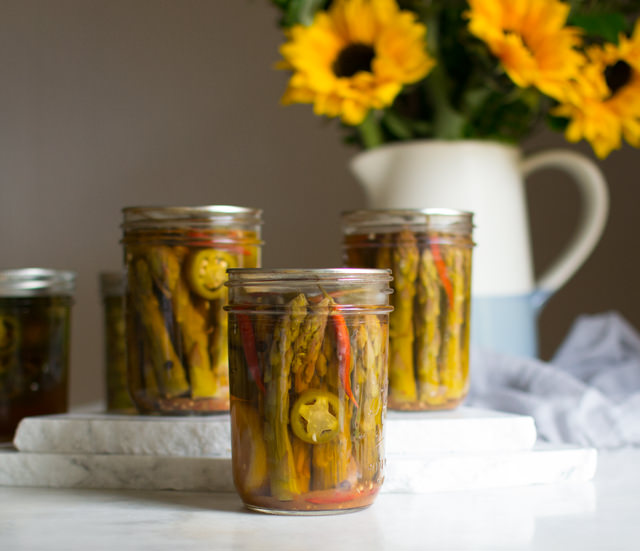 Memory in a Jar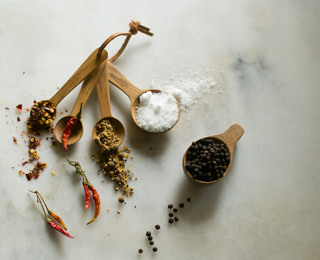 "The dinner table was set in the house. Lee said, I'd have liked to serve it under the tree like the other times, but the air is chilly."
East of Eden, John Steinbeck
Inspiration
A friend of mine who knows I like to try new canning recipes asked me if I'd ever tried pickled asparagus. Would I make some and bring him a jar please. Oh, make it spicy too. I always shrug my shoulders and say I'm more of a jam maker. But that's one of the reasons I decided to join the Food in Jars Mastery Challenge, to try new recipes and techniques. After making regular pickles with cucumbers one quickly realizes that most vegetables and fruits can be pickled. A tangy solution to saving seasonal produce that brightens salads, cheese plates and sandwiches. Even roasted vegetables seem pale in flavor comparison.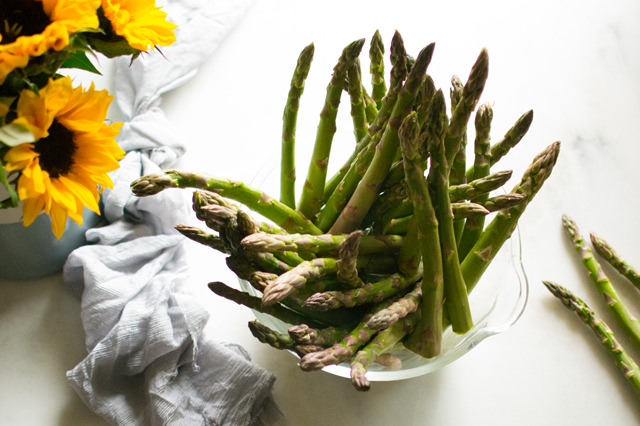 The May FIJ Mastery Challenge is cold pack, a hot brine surrounds cold vegetables or fruit. The variations are endless. After putting together the jars they can be canned for long term storage or kept in the refrigerator. Before use, a 24 hour rest gives the hot brine a chance to infuse and pickle.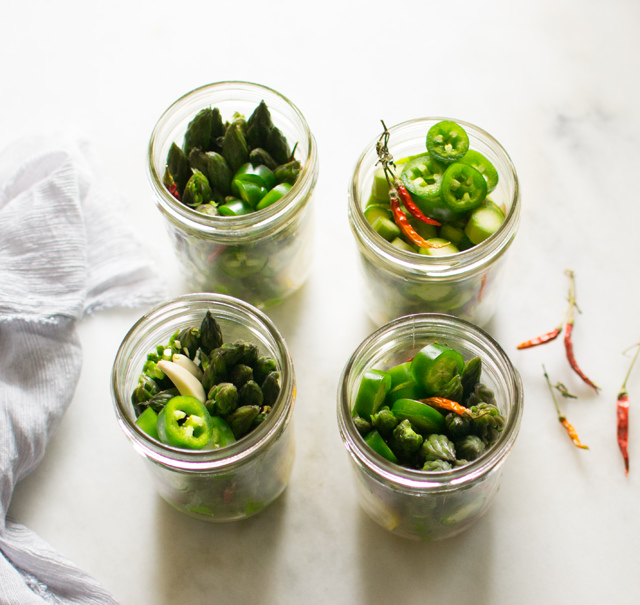 Essentials
It was one of those damp, foggy, coastal mornings and making spicy pickles was a stab at that hot summer we always dream about. I followed this recipe, using the pickling spice I had mixed last fall, adding dried hot Thai chilies, sliced fresh jalapeños plus a heaping tablespoon of red pepper flakes. I used the pint canning jars I already had, which meant the asparagus spears got a serious trimming. Instead of throwing out all the leftover asparagus stalks, I made another jar of pickles with the tender part of the trimmings. I still had leftover brine and made a jar with the leftover jalapeños too. After cooling these two jars went in the refrigerator for salads and tacos and the Mr's favorite white chili. When these pickles are gone I'm going to make a spicy salad dressing with the brine.
The Spicy Pickled Asparagus Spears will mellow in their brine while I use up the refrigerator pickles first. I'll pull them out of the cupboard in a few months when fresh, local asparagus is just a spring memory. That's the best part of canning, a memory of the season captured in a jar.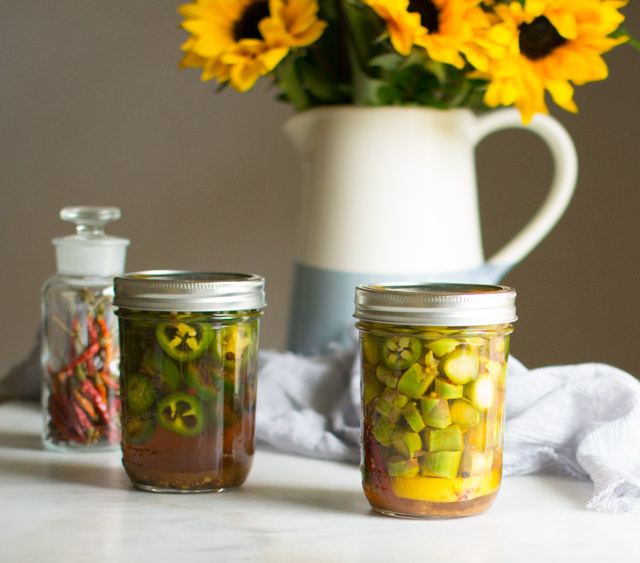 var _gaq = _gaq || []; _gaq.push(['_setAccount', 'UA-44220881-1']); _gaq.push(['_trackPageview']);
(function() { var ga = document.createElement('script'); ga.type = 'text/javascript'; ga.async = true; ga.src = ('https:' == document.location.protocol ? 'https://ssl' : 'http://www') + '.google-analytics.com/ga.js'; var s = document.getElementsByTagName('script')[0]; s.parentNode.insertBefore(ga, s); })();
FOLLOW:
SHARE: