SHARE: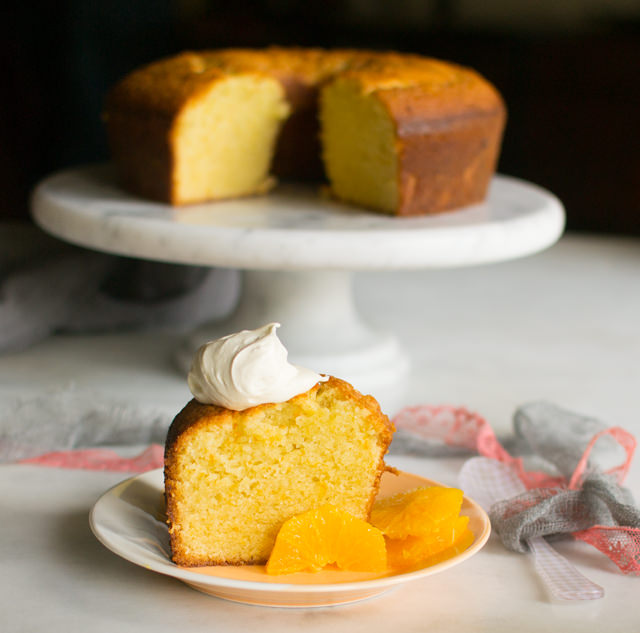 Seasonal Baking in Winter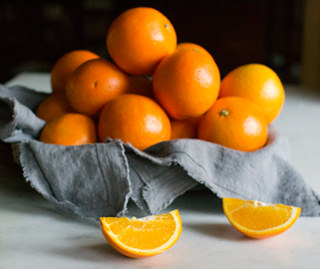 "It ballooned in great dark rolls above, and beneath it drew a long trailing skirt of rain, and as they looked the cloud rumbled and flashed fire. Borne on the wind, the cloudburst drummed hollowly on the fat wet hills across the valley and moved out over the flat lands."
East of Eden, John Steinbeck
Inspiration
It's been raining, raining and raining, just what the central coast of California needs. So much rain that the drought is almost over. We had a break filled with sunshine and cold mornings but it will rain again. This is the winter we have wanted for the last three years and now that it is here we can breathe again. California will be fine.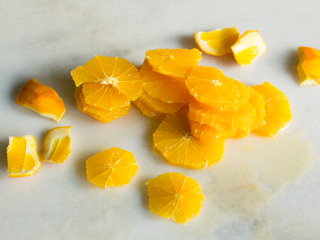 Welcome to citrus season, an antidote for the dreary gray days of winter. Baking in winter can satisfy the craving for something new, fresh and in season. An avalanche of flavor is hiding in oranges, tangerines, grapefruit and lemons. I've had this recipe for Orange Scented Olive Oli Cake bookmarked since early December and just couldn't let it slide away. Pastry chef and cookbook author Nick Malgieri's recipe for Orange Scented Olive Oil Cake is easy to make and bright with seasonal flavor. Every slice is packed with sunny citrus goodness.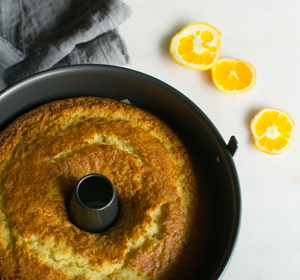 Seek out the pure olive oil that the recipe recommends. The pure olive oil is mellower than extra virgin, and won't overpower the delicate orange flavor of this wonderful winter cake. Whipped cream is extra and entirely unnecessary unless looking for something fancy that will brighten any winter event. This includes a well deserved afternoon coffee or tea break. Unless there are plans for the oranges after zesting, serving with orange slices is a must.
I used an Angel Food pan instead of two, 9" pans with wonderful results. I imagine this recipe would also work in any tube or Bundt pan. For one cake, instead of two, increase baking time by five – ten minutes. The cake holds well, wrapped tightly, it will keep for several days at room temperature. This bright and sunny cake is just what we need to keep the winter blues away.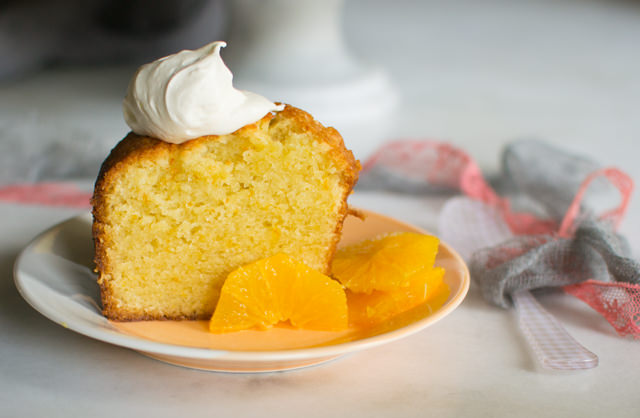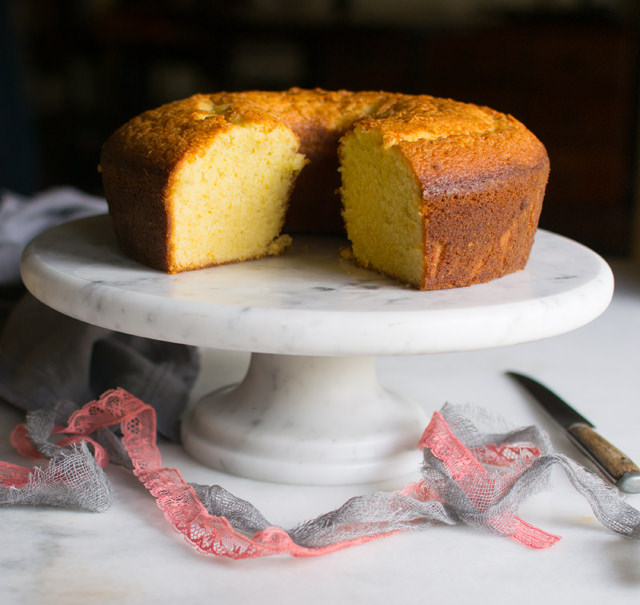 var _gaq = _gaq || []; _gaq.push(['_setAccount', 'UA-44220881-1']); _gaq.push(['_trackPageview']);
(function() { var ga = document.createElement('script'); ga.type = 'text/javascript'; ga.async = true; ga.src = ('https:' == document.location.protocol ? 'https://ssl' : 'http://www') + '.google-analytics.com/ga.js'; var s = document.getElementsByTagName('script')[0]; s.parentNode.insertBefore(ga, s); })();
FOLLOW:
SHARE: