SHARE: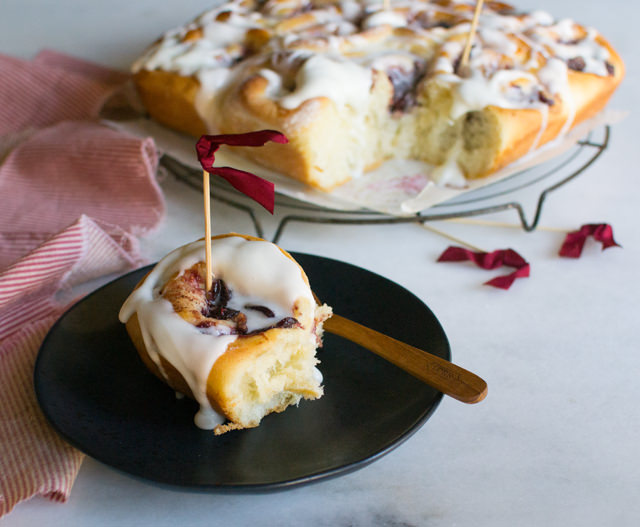 A Favorite Holiday Recipe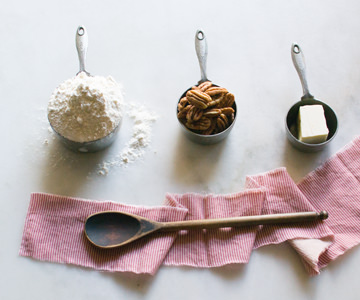 "The Salinas was only a part-time river. The summer sun drove it underground. It was not a fine river at all, but was it was the only one we had and so we boasted about it-how dangerous it was in a wet winter and how dry it was in a dry summer. You can boast about anything if it's all you have. Maybe the less you have, the more you are required to boast."
East of Eden, John Steinbeck
Inspiration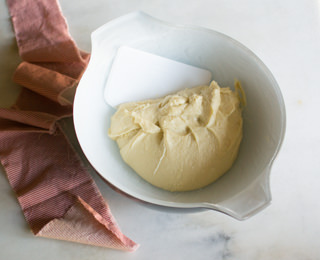 We don't do holidays without the appearance of these Sweet Rolls. It's a tradition my mom started. She would make a double batch, filling up an entire cookie sheet. The cookie sheet had low sides and the Sweet Rolls around the edges would puff up and over the outside of the pan. I remember my mom icing the rolls, the glaze would run over the edge of the pan onto the counter. While we waited for breakfast, eight little hands would greedily scoop up the overflowing icing. Straight up sugar before breakfast is unforgettable, especially on Christmas morning. The double batch of Sweet Rolls never lasted the day. Homemade fudge, cookies and stollen had to wait their turn. Fruitcake didn't stand a chance.
Essentials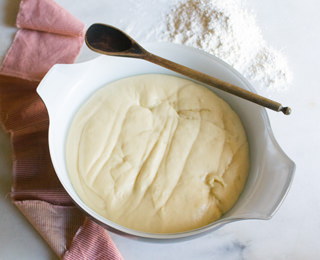 I've posted the Sweet Roll recipe long ago. The recipe is so versatile, I'm sharing it again. The family favorite is Cinnamon Rolls but filling the rolls with jam is also fabulous. I made a small batch of jam when figs were in season. When I was rearranging the refrigerator before Thanksgiving I found the jam and made Fig Sweet Rolls. Not only can different fillings be used in this Sweet Roll dough, the rolls can be made ahead and kept overnight in the refrigerator for baking fresh in the morning. The Sweet Rolls can also be made ahead and frozen. Just defrost the Sweet Rolls overnight in the refrigerator and let them rise again the next morning. Either way, there is nothing better than warm Sweet Rolls on a holiday morning.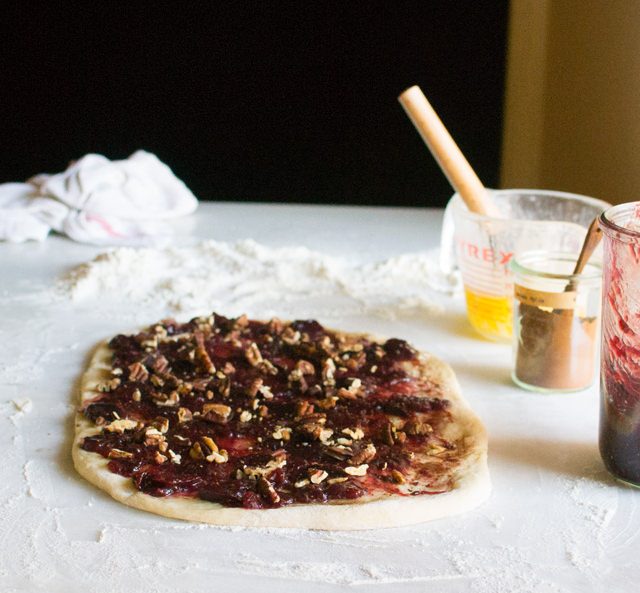 | | |
| --- | --- |
| 1 C | whole milk, warmed |
| 1/2 C | unsalted butter, melted |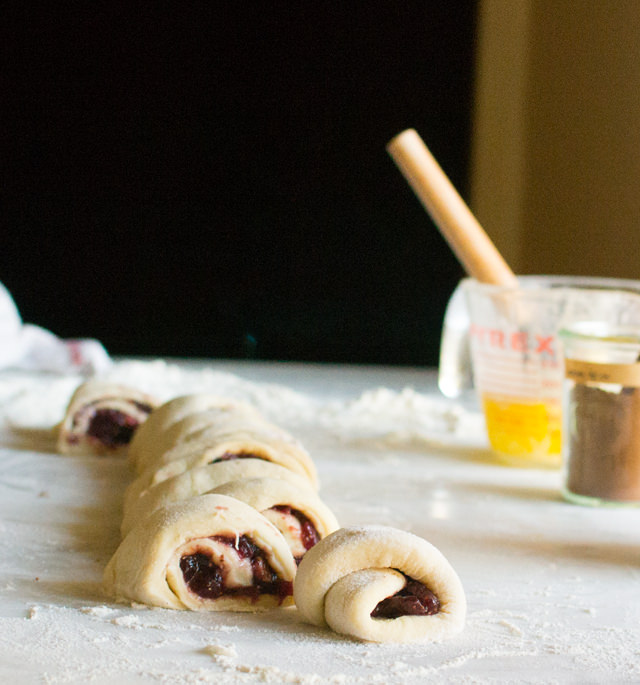 In the bowl of an electric mixer fitted with the whisk attachment add the milk, melted butter, eggs and yeast. Mix well, breaking up the eggs and incorporating them into the milk mixture. Stop to scrape down the sides of the bowl making sure all the yeast is mixed into the liquid. Mix in the sugar. Remove the whisk attachment and the bowl from the stand mixer. Add the flour and salt. Return the bowl to the stand mixer and attach the dough hook. Mix until the dough forms into a ball around the dough hook and all the flour is incorporated. Scrape down the sides and bottom of the of mixer bowl. Continue to knead the dough for 5 minutes on medium speed, until the dough is smooth, shiny and elastic. If the dough remains flat across the bottom of the bowl add flour a tablespoon at a time until the dough forms a ball around the dough hook. The dough should remain slightly sticky to touch, not dry.
Place the dough in lightly buttered, large bowl, away from any drafts. Cover with a damp towel or plastic wrap. Let rise, until almost double in size, 1 to 1-1/2 hours.
Butter a 9"x12" baking pan with sides, or use two 8" square baking pans with sides. Or line the baking pan with parchment paper for easy removal of the Sweet Rolls. Any pan with sides will work. The smaller pan the taller the sweet rolls.
When the dough has almost doubled in size, turn out on a lightly floured surface, deflate and knead into ball. Cut the ball in half. Set aside one half and roll the other piece into a rectangle, approximately 12" x 8" and 1/3" thick. To make uniform sized sweet rolls, make sure the dough is 12" long and 8" wide. Brush the rectangle with melted butter and sprinkle very lightly with spice. Spread half the jam evenly, across the surface of the dough. Then sprinkle half of the pecans evenly, on top of the jam covered dough. Starting with the widest side directly in front of you, roll the dough into a 12" log. Turn the log so that the open side of the log is facing downward, on the work surface. From the formed log, cut sweet rolls 1" inch wide. Place rolls, barely touching each other, in the buttered pan. Fit the rolls into the pan like a puzzle, with the largest rolls on the outside edges of the baking pan. If the rolls are of uniform size, they can be placed, 3 across the width of the baking pan, making four rows of sweet rolls, filling a 8" baking pan. Repeat with the second half of dough, filling a second 8" baking pan or a larger 9"x12" pan.
To Make the Sweet Rolls a day before baking them: After the rolls are formed and nestled in the baking pan, immediately cover them tightly with plastic wrap. Keep them overnight in the refrigerator. In the morning they will need to rise the second time. The Sweet Rolls can either rise at room temperature or they can be nudged along by placing them in a barely warmed oven. I warm my oven to 80°. (The yeast will die at temperatures above 110°.) Once they are almost doubled in size and puffy, bake as directed.
To freeze the Sweet Rolls: For best results, freeze the Sweet Rolls for no more than a month as some of the yeast has been activated and dies in the freezer. After the rolls are formed and nestled in the baking pan, immediately cover them tightly in two layers of plastic wrap, label and date them. Remove the Sweet Rolls from the freezer the day before baking and keep them overnight in the refrigerator to defrost. Once defrosted, the Sweet Rolls can either rise at room temperature or they can be nudged along by placing them in a barely warmed oven. I warm my oven to 80°. (The yeast will die at temperatures above 110°.) Once defrosted, and they are almost doubled in size and puffy, bake as directed.
Cover the Sweet Rolls with a damp towel or plastic wrap. Let double in size, 30–45 minutes.
While the Sweet Rolls proof, heat the oven to 350°. When the rolls are almost doubled in size and puffy bake for 25–30 minutes. The Sweet Rolls are ready when they have browned tops and have pulled away from the edges of the pan. A cake tester inserted in the dough, not the jam, will come out cleanly. Baking time will vary, depending on roll and pan size.
In a small bowl mix powdered sugar with half & half and the vanilla extract. Stir until well mixed with no lumps. Icing should be thick, yet drizzle off a spoon. Add more sugar or half & half to obtain desired consistency.
Drizzle icing over barely warm Fig Sweet Rolls, making sure to coat the rolls on the outside edge of the pan. Gently remove individual rolls to serve.

var _gaq = _gaq || []; _gaq.push(['_setAccount', 'UA-44220881-1']); _gaq.push(['_trackPageview']);

(function() { var ga = document.createElement('script'); ga.type = 'text/javascript'; ga.async = true; ga.src = ('https:' == document.location.protocol ? 'https://ssl' : 'http://www') + '.google-analytics.com/ga.js'; var s = document.getElementsByTagName('script')[0]; s.parentNode.insertBefore(ga, s); })();

FOLLOW:




SHARE: