SHARE: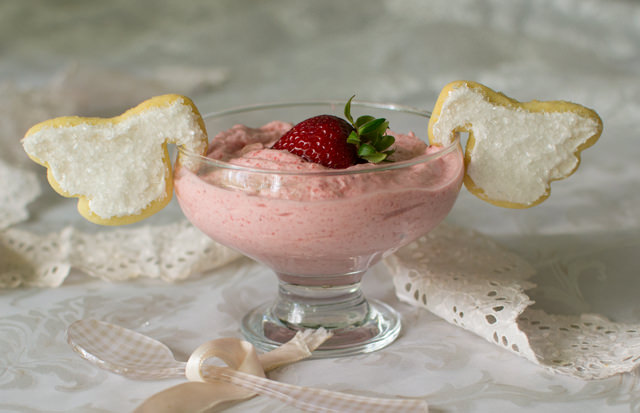 It would never be enough.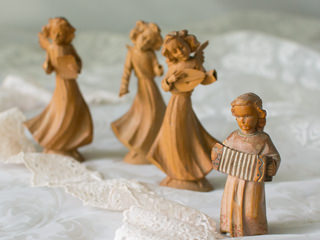 "No one who is young is ever going to be old."
East of Eden, John Steinbeck
Inspiration
I'm chasing the sweet spot of cascading memories. Almost a year has passed since I lost my mother. I really do miss her. I haven't written much about anything since her death. What can be said about loss that hasn't already been said? This story and it's recipes came together in bits and pieces, the roiling of memories all tangled with now.
There were shelves in every room, mostly filled with nick-knacks or books. Like many homes there is a hallway leading to the bedrooms. At the end of this hallway there is a collection of angels gathered on floor to ceiling shelves. They are of all sizes and styles. Some fancy gifts, others brought home from garage sales. Their wings hang limply under the weight of the years. She had been frail and ill long enough for the dust to cement the angels firmly in place.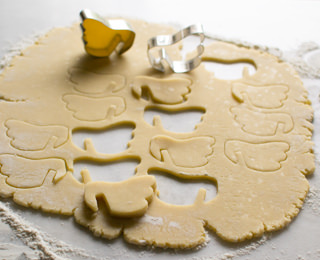 It seemed that she kept most everything. But there were certain things she liked, everything wouldn't have fit in the small house. Going through the boxes kept us busy for months. The decisions overwhelmed, just too much, too many. Box after box, gone through, then repacked and labeled. We went through closets, cabinets, dressers, trunks too. We never made it into the garage or yard around the house. He made sure to keep that part of his life a secret from us.
Every visit, the collection of angels confronted me. The delicate white porcelain beauty we gave her at Christmas one year, the rustic hand-carved angel brought back from Santa Fe. I knew she believed in both angels and devils. With great conviction she had told me so. Troubled, I again wondered if she had knowledge of spirits among us or was just flat out crazy. I knew each visit might be the last time I would be able get into the house, still I ignored the angels. The last time I visited he had sold her entire collection. Vanished, gone, all the boxes gone. The house was filling with his things, the last pieces of her life sold or given away. The fate of her angel collection made my heart ache. One last time, I stood in front of the shelves, taking the time to look at every angel. I didn't want a collection of angels, I wanted to remember her. I had gathered up so many of her things that now my house was full of her. It would never be enough.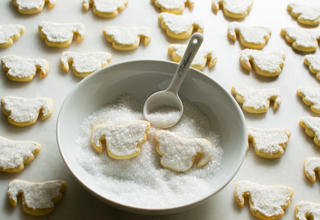 They had been pushed to the back on one of the top shelves. As soon as I saw them I knew they would come home with me. These angels began the collection many years ago. Three were taller and had come as a set, the forth was smaller. They all were hand carved from wood. She had purchased them in Austria or Italy in the 1950's. She had told me the wooden angels were her four children. I want to ask her about the tiny angel that holds an accordion and has long blonde hair.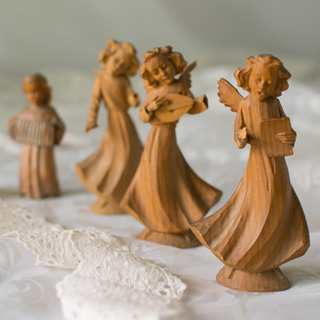 I took the four angels home, scrubbed them with a small brush and warm water. The tiny angel no longer has wings. Just stubs instead of appendages. To me it's still an angel. The wood is brittle. The larger angels have lost hands, wings are missing, broken. Her angels were perfect once. Time and circumstance has changed all that. I'm sure she would tell me that even with broken wings, a piece of the angel remains.
Essentials
The Strawberry Clouds are not too sweet, which wonderfully allows the berry flavor to sparkle in every bite. Do use the sweetest, ripest berries for the best flavor. The sugar cookie Angel Wings are excellent for dipping into the clouds, although a spoon would be the proper serving utensil. The Strawberry Clouds are Strawberry Mousse from the Miette cookbook, which I've wanted to make since I first read through the book. What an easy and stellar recipe! Angel Wing sugar cookies with royal icing from Martha's recipes. I found the angel wing cookie cutters here.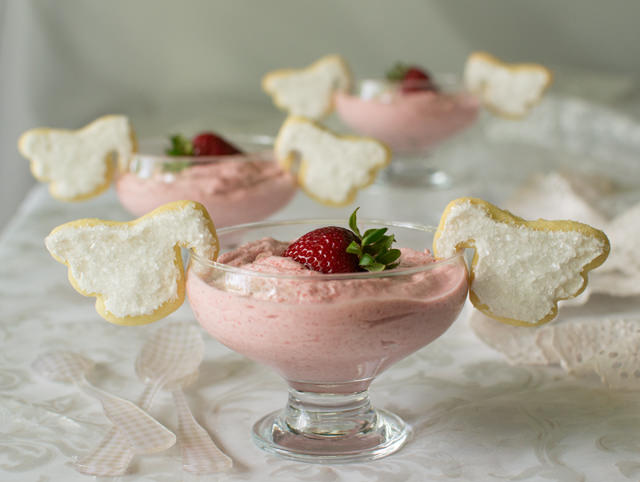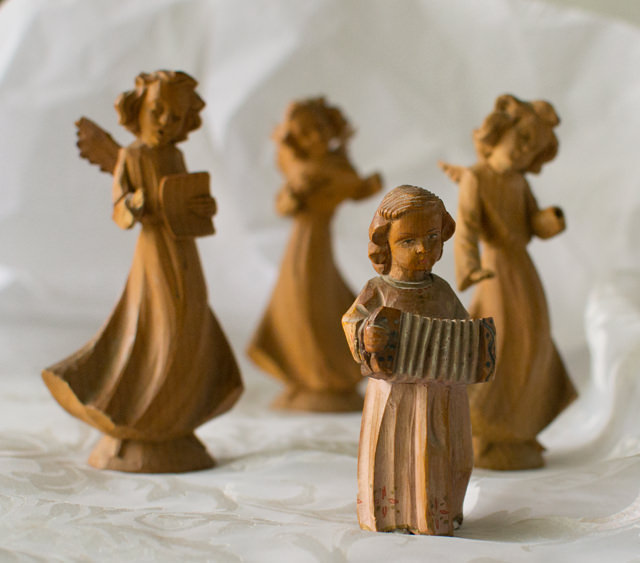 var _gaq = _gaq || []; _gaq.push(['_setAccount', 'UA-44220881-1']); _gaq.push(['_trackPageview']);
(function() { var ga = document.createElement('script'); ga.type = 'text/javascript'; ga.async = true; ga.src = ('https:' == document.location.protocol ? 'https://ssl' : 'http://www') + '.google-analytics.com/ga.js'; var s = document.getElementsByTagName('script')[0]; s.parentNode.insertBefore(ga, s); })();
FOLLOW:
SHARE: