SHARE: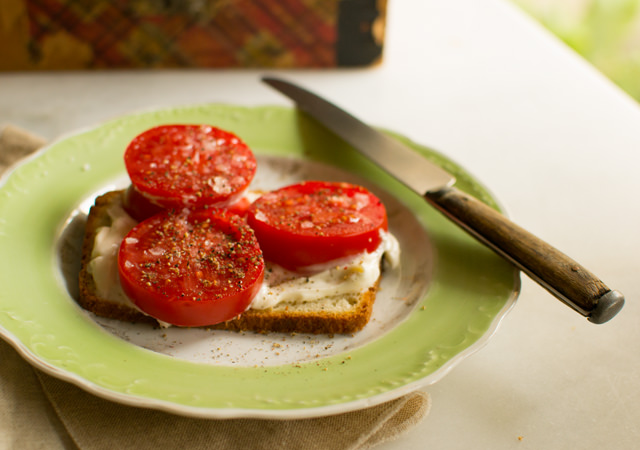 It is almost time to leave.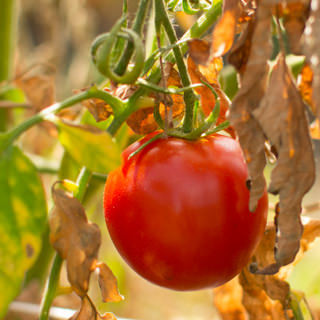 "The sun crept down toward its setting place behind the Salinas River, and a bird began to sing wonderfully from the golden stubble of the field. It was as beautiful under the branches of the willow tree as anything in the world can be."
East of Eden, John Steinbeck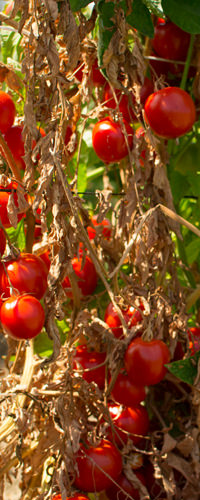 Inspiration
I want to record a memory. Make a commitment not to forget. Let the time and place etch the grooves of the LP. It is a melancholy song I can't chase away. The tune replays. It settles in, lingers, and yet I know there will be new words and music. Selfishly I write for myself.
Down Alameda, across Romie my eyes travel from a pit of despair. I look up and search the golden hills of the Santa Lucia's. I find Mt. Toro. Caught in a whirlwind of emotion the soft golden hills are calming. I am standing on solid ground again. Oak trees hover below the peaks. In the afternoon light they are black but I know they really are green and brown. I inspect the glass pane of the window. It is old, I wonder if it has altered the colors I am seeing. Soon I will not come to this room on the second floor. I will not walk up the stairs, open the door at the top of the stairs and walk to the end of the hall. I will forget the window and the sight of the golden hills. She will not always be here.
My heart has soaked up so much misery I can feel the new weight. My chest heaves in acknowledgment. I know if I am not careful the dull ache will grow heavy and sharp. This has happened before. I have selfish thoughts and find myself a child again. I want to be jealous. There is a comfort in familiar patterns. She wakes up and responds to my brothers, The Twins. Even mumbles a few words. She looks at me and closes her eyes again. They need more from her now. I always say they are her favorites but I know they have always needed more. She will not always be here.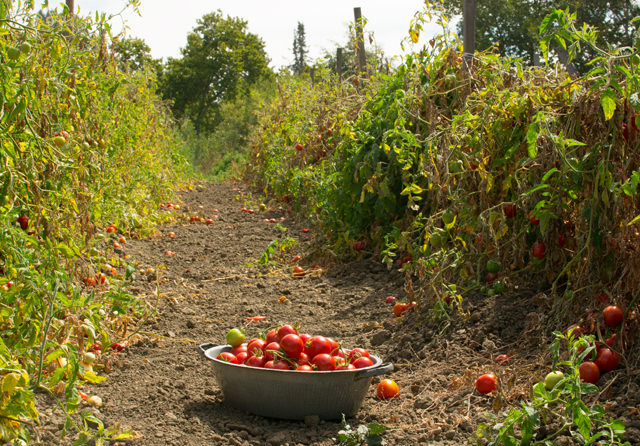 It has been a warm summer. I want to remember that the fog vanished by mid-day. That I wore sandals and sunglasses and left my sweater at home. That even with a heavy heart kindness and compassion grew in abundance. That my summer was consumed with this and still I planted herbs and sunflowers and picked tomatoes, strawberries and apples. She will not always be here. It is almost time to leave.
Essentials
Just outside Watsonville, at Live Earth Farm we picked dry-farmed Early Girl tomatoes. The tomatoes were so spectacular we went picking a second time. I heaped all this intense flavor of summer into salads, tarts and pasta. Then I decided to make one of my mom's favorite summer treats. Simple, a wonder of seasonal flavor and there is no cooking involved. Unless, you are your mother's daughter and stubbornly insist on making your own bread. This recipe makes a fabulous sandwich bread but 2 tablespoons of salt for one loaf must be a typo. I suggest using 2 teaspoons of fine grain sea salt instead.
My mom was born and raised in southern California but her roots stretched deeply into the mid-west. She was more of an Iowa farm girl that loved California for the beach and almost year-round sunshine. One of my mom's favorite sandwiches was juicy summer tomatoes, lots of mayonnaise and a sprinkle of salt and pepper. Nestled between two thick slices of good white sandwich bread or sliced sourdough this sandwich reminds me of her and warm summer afternoons. Yes, you can add lettuce and bacon and even avocado. But then it wouldn't be a tomato sandwich which really is worth enjoying before the last gasp of summer.
| | |
| --- | --- |
| | Ingredients |
| 2 | slices of sandwich bread |
| 2T | mayonnaise |
| 2-3 | dry-farmed Early Girl tomatoes or other ripe summer tomatoes |
Slather both pieces of sandwich bread with generously with mayonnaise.
Thickly slice the tomatoes. Place a layer of tomato slices on top of one slice of mayonnaise covered bread. Sprinkle the tomatoes with salt and pepper and top the tomatoes with the second slice of bread.
Cut the sandwich in half and serve with a large napkin.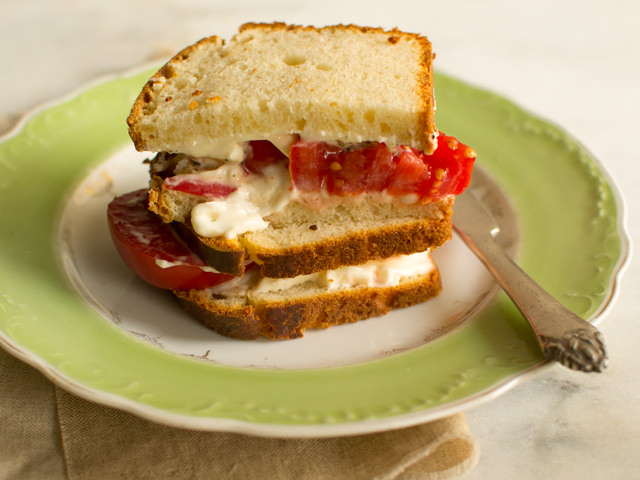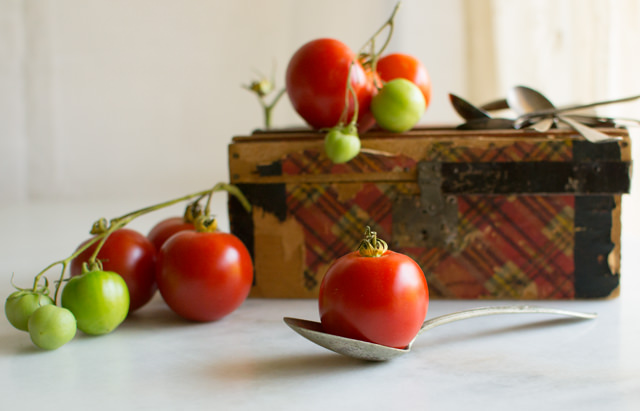 My mom, Barbara Boyens, has left us. She lives in my memories and will always be part of me. She taught me so much, the joy of creating with my hands, the gift of color, the delight of a simple adventure. Her generous spirit was paired with an unparalleled stubbornness and endless creative energy that will always set an example of a life well lived.
var _gaq = _gaq || []; _gaq.push(['_setAccount', 'UA-44220881-1']); _gaq.push(['_trackPageview']);
(function() { var ga = document.createElement('script'); ga.type = 'text/javascript'; ga.async = true; ga.src = ('https:' == document.location.protocol ? 'https://ssl' : 'http://www') + '.google-analytics.com/ga.js'; var s = document.getElementsByTagName('script')[0]; s.parentNode.insertBefore(ga, s); })();
FOLLOW:
SHARE: