SHARE: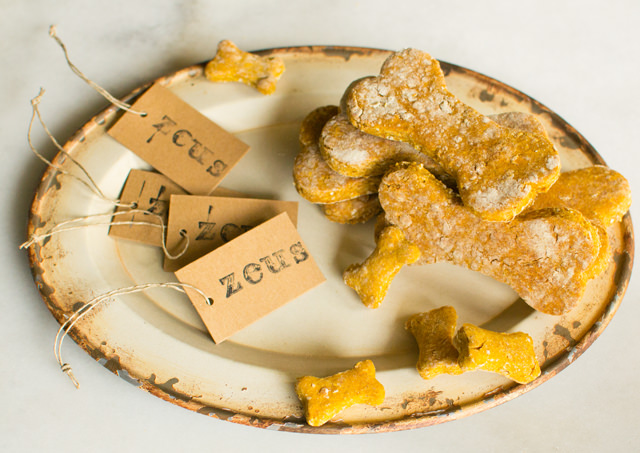 Finding Zeus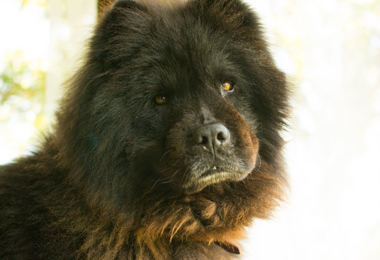 "Suddenly he knew joy and sorrow felted into one fabric. Courage and fear were one thing too."
East of Eden, John Steinbeck
Inspiration
Like so many of my neighborhood adventures, it began on my morning walk. With a bag of foraged lemons nestled over my shoulder I found myself smiling at a large black dog across the street from me. The woman with him acknowledged me and we both kept walking. At one point, she thought I had spoken to her and she invited me over to meet the dog. I started to learn about Zeus. He was a Chow-Chow, four months post-rescue from the local animal shelter. He had been surrendered to be euthanized. Covered in sores and malnourished, Zeus had been living in the dirt under a shed for all of his ten years. Denice told me he was adoptable through Animal Friends Rescue Project. She was a volunteer in the program and Zeus was the 21st dog she was rehabilitating. I returned home and went about my day. Only later did I find Zeus on the AFRP website and emailed his photo to Mr. R and picky daughter.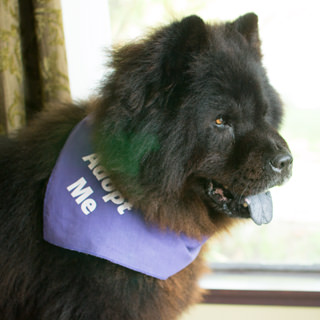 I didn't see Zeus and Denice on my morning walk again, but I thought about them. Days passed and Mr R would ask me about Zeus. I have always claimed to be a cat person, but Zeus was different. Mellow, wiser, grateful, still with a commanding presence. I liked that after all he had been though he was able to find a joy filled life. So much inspiration and kindness from an old man. Just about everyone I asked about Zeus tried to gently dissuade me. He was old, Chows have a terrible reputation as pets, although he was ten he had only four months of socialization and training. Because of the medical care he required he had been shaved and his fur was only starting to grow back. It was uncertain how the fur would grow back, especially the areas where the wounds had healed. When Mr R nudged me to contact AFRP before someone else adopted him, I knew it was time to meet Zeus again. Denice brought Zeus to our house and he stayed with us that weekend. He's been with us ever since.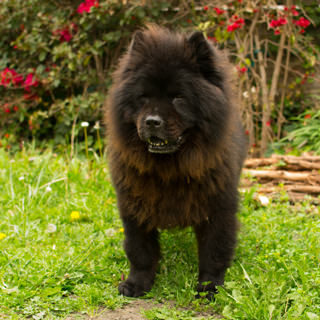 Having a sixty pound dog as a pet is so different from a cat. Dogs require more attention, grooming, space, and time. I've traded purrs for the wagging of a scraggly curled tail and couldn't be happier. Zeus looks like a little bear, so that is one of his nicknames. We also call him Zeusy just like Denice does and recently I have started calling him Zeuser. The Zeus Project is still new and more nicknames are sure to unfold. His fur is growing back, shiny and black. Zeus is a gentle giant. Scared of kitchen noises, he escapes to the dining room when the timer buzzes or the microwave beeps. But if the doorbell rings he's in his prime, barking like the ferocious beast one might expect. My morning walk has transformed into a stroll for Zeus. Trees and bushes must be sniffed and explored. I wait for him, I want him to have fun. Being with Zeus in public is such an adventure. People who have been around Chows or other big dogs are friendly but most people are scared of Zeus and keep their distance. I don't try to change their opinion. Either a person knows every animal is unique and has its' own personally or not.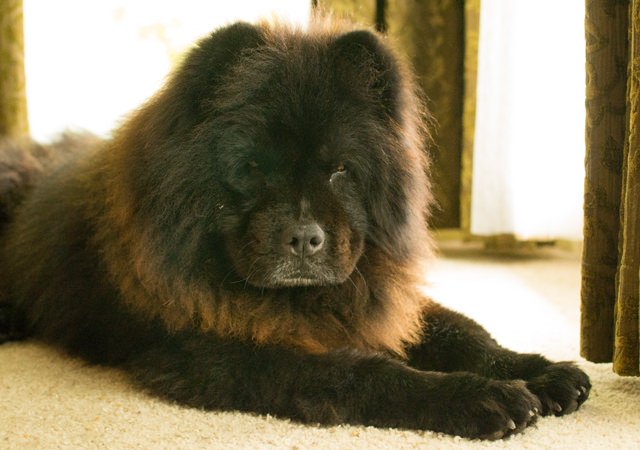 I want to thank Denice for introducing me to Zeus and choosing our family for his home. The work she does with AFRP rehabilitating dogs medically and behaviorally is extraordinary. Her kind and gentle heart healed Zeus' emotional and physical wounds from a lifetime of neglect and abuse. The rescue of Zeus is a testament to her commitment and unwavering faith in the possibility that there is good in every animal no matter its' age, its' emotional pain or disability. Since Denice lives in the neighborhood, we visit. I know Zeus remembers Denice as he pouts after seeing her, staying in the living room gazing out the window rather than being by my side. Zeus will just have to get used to having two moms who care about him. Denice has offered to dog sit Zeus, as she doesn't want him to be alone ever again. That's pretty darn wonderful for both Zeus and our family!
Essentials
Zeus has mild allergies of undetermined origins, either food or environmental, or even both. Our vet told us that allergies in pets are as common as in humans. Who knew? To help combat his allergies we have continued the grain free, gluten free diet Denice was feeding Zeus. Many of the dog treat recipes I found included wheat or corn flour which I wanted to avoid in making treats for Zeus. I added flax meal to the treats for an added boost of nutrition. Bob's Red Mill graciously shared their Gluten Free Flour for recipe testing. The flour was a pleasure to bake with and made some tasty Zeus approved dog treats.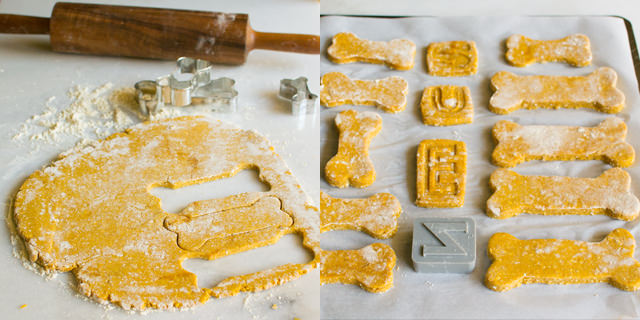 | | |
| --- | --- |
| | Ingredients |
| 1/2C | oatmeal, gluten free |
| 2C | gluten free flour (Bob's Red Mill) |
| 1/2C | flax meal |
| 1/2t | cinnamon |
| 1C | pumpkin puree |
| 1 | egg |
| 1/4C | peanut butter |
In the bowl of a food processor pulse the oatmeal a few times until half of the flakes remain and the balance has turned into flour. Add the gluten free flour, flax meal and cinnamon. Pulse just to combine. Add the pumpkin, egg and peanut butter. Then pulse in intervals to mix the dough. Stop between pulses and scrape down the sides and bottom of the bowl. Take care not to overwork the food processor or the dough.
Heat the oven to 300°. Turn the dough out on a floured work surface and knead a few times to bring the dough together. Roll out the dough with a flour dusted rolling pin. Cut into shapes with cookie cutters that have been dipped in flour. The dog treats can be either thick or thin, large or small. Place the cut out treats on a parchment lined baking sheet. Bake until crisp and dry, turning and checking the treats every 10 minutes. Baking time varies depending on the size and thickness of the treats. The littlest treats took 20 minutes to bake while the largest took almost 40 minutes. The treats in my oven's hot spot baked much faster than the rest of the batch.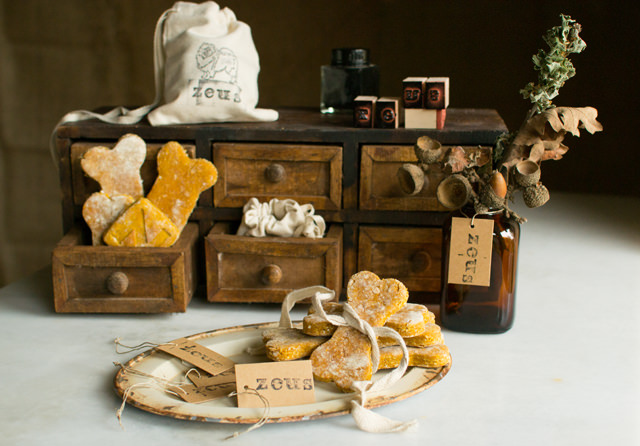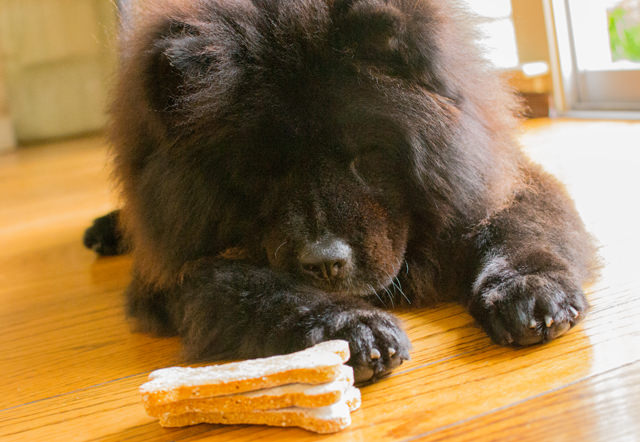 Bob's Red Mill graciously shared their Gluten Free Flour with me. This is not a sponsored post; the recipe and opinions are my own.
var _gaq = _gaq || []; _gaq.push(['_setAccount', 'UA-44220881-1']); _gaq.push(['_trackPageview']);
(function() { var ga = document.createElement('script'); ga.type = 'text/javascript'; ga.async = true; ga.src = ('https:' == document.location.protocol ? 'https://ssl' : 'http://www') + '.google-analytics.com/ga.js'; var s = document.getElementsByTagName('script')[0]; s.parentNode.insertBefore(ga, s); })();
FOLLOW:
SHARE: