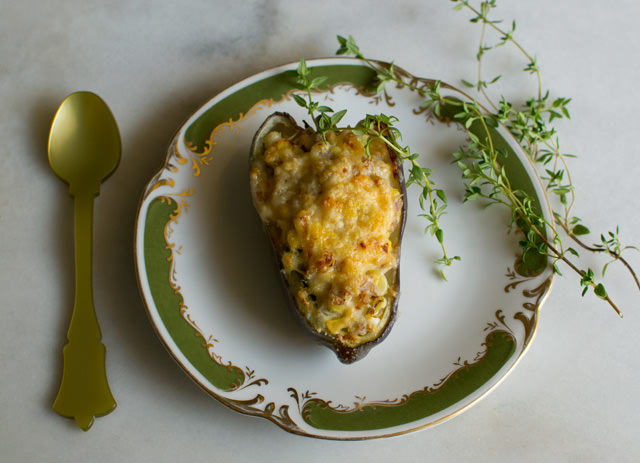 Summer Sunshine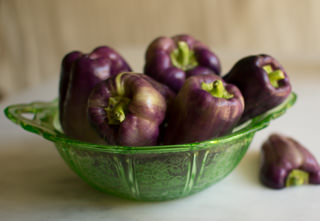 "Late in the summer Lee came in off the street, carrying his big market basket."
East of Eden, John Steinbeck
Inspiration
The best summer cooking revolves around as much glorious fresh sweet corn as possible. Piled high with summer vegetables our dinner salads have been graced with the addition of corn barely cooked in butter. A scoop of fragrant corn melts into the salad greens and no dressing is needed to compete with the blast of summer sunshine that adorns our dinner plates. There have been no complaints regarding my interpretation of salad for dinner. But if you must add dressing to your salad, a vinaigrette with a very light touch of vinegar leaves the sweet corn plenty of room to shine.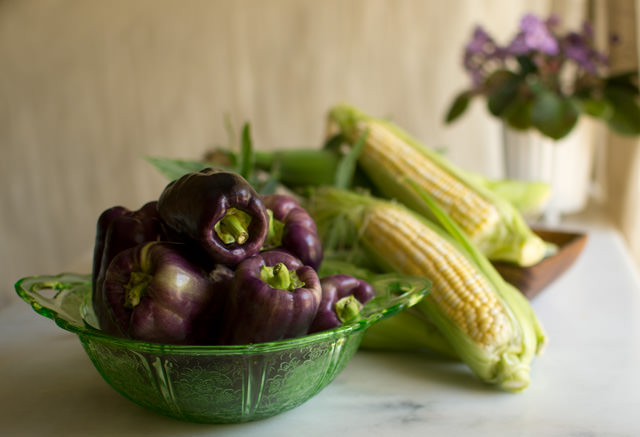 I went to my favorite local farm stand, The Farm to stock up on summer produce. Just outside the city limits and only five minutes from our home The Farm is a must visit if you find yourself near Salinas. I went for freshly picked corn to make cornbread and changed my mind when I found these stunning purple bell peppers. They were freshly picked. The stems were still bright green and only shriveled near the cut site. Still flush with moisture their purple skin was glossy and bright. Instead of baking cornbread I stuffed these magnificent purple bells with as much corn as possible and can still say I made dinner. We'll have salad another day.

Essentials
I almost filled the bells with all corn and just enough cheese to meld the corn together into a stuffing. I am still considering my options. Thoughts of a balanced dinner with whole grains that included a dazzling amount of corn prevailed. I paired faro with the fresh corn but any other cooked grain with a nutty flavor and texture could be substituted. Leftover grains, brown rice, quinoa or wheat berries would pair nicely with the corn and thyme.
The addition of fresh thyme is what delivers the sparkle in this meatless recipe. The thyme adds punch and sass and yet does not overwhelm the sweet corn. It's what moves this recipe from satisfying to scrumptious. Fresh thyme is more delicate when compared to its spirited dried companion hiding in our spice cabinets. The long days of summer are not meant for the robust and compact demeanor of dried thyme. It's vivid character is best savored in the fall and winter. Bursts of pungent dried thyme add snippets of summer to the food we enjoy in the shorter days of fall and winter.

| | |
| --- | --- |
| | Ingredients |
| 1T | unsalted butter or olive oil |
| 2 cloves | fresh garlic |
| 2C | fresh corn kernels (from 3 ears of corn) |
| 4 | bell peppers |
| 1C | cooked faro |
| 1/3C | ricotta cheese |
| 1/2C | grated Parmesan cheese |
| 1/4C | minced green onion |
| 1t | fresh thyme |
| 1/4t | salt |
| 1/8t | ground pepper |
Heat the oven to 350°. Lightly grease an oven proof dish or pan.
Warm the butter in a skillet on medium heat. Add the minced garlic and sauté briefly. Add the corn and sauté just another minute, until almost warmed through and coated with butter. Set aside to cool.
In a medium bowl add the cooked corn, faro, ricotta cheese, 1/3 cup of the grated Parmesan, green onions, thyme, salt and pepper. Fold together to throughly mix. Stuff the peppers and arrange them in the prepared pan. Add 1/4 cup water to the bottom of the pan. Place the cover on the pan or cover tightly with foil. Bake for 20 to 25 minutes until the peppers are cooked and just begin to slump. Remove the pan from the oven and adjust the oven heat to broil. Remove the lid from the pan and sprinkle the remaining Parmesan cheese on top of the peppers. Broil until the cheese melts and becomes golden brown.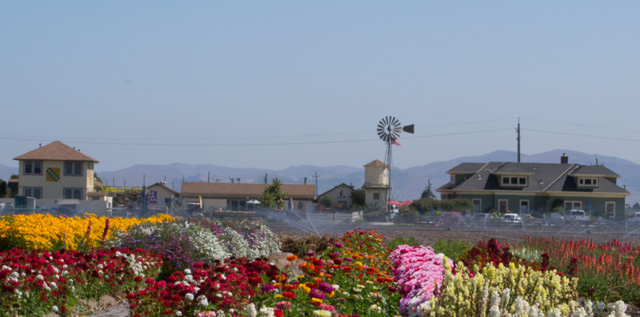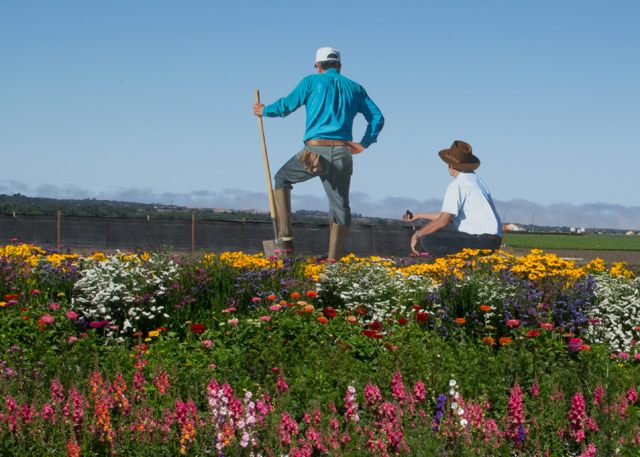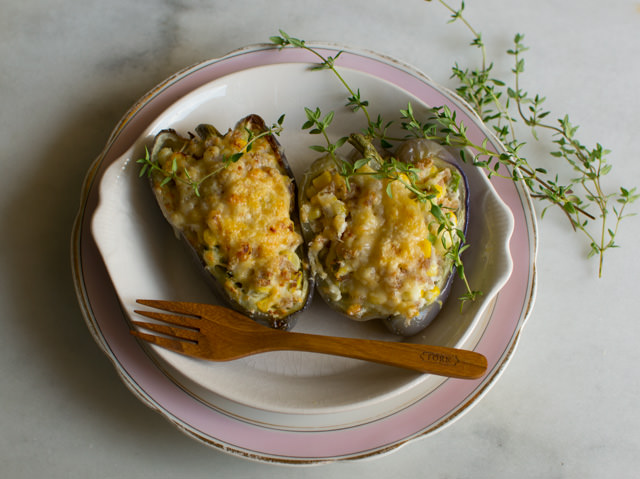 var _gaq = _gaq || []; _gaq.push(['_setAccount', 'UA-44220881-1']); _gaq.push(['_trackPageview']);
(function() { var ga = document.createElement('script'); ga.type = 'text/javascript'; ga.async = true; ga.src = ('https:' == document.location.protocol ? 'https://ssl' : 'http://www') + '.google-analytics.com/ga.js'; var s = document.getElementsByTagName('script')[0]; s.parentNode.insertBefore(ga, s); })();