SHARE:
var _gaq = _gaq || []; _gaq.push(['_setAccount', 'UA-44220881-1']); _gaq.push(['_trackPageview']);
(function() { var ga = document.createElement('script'); ga.type = 'text/javascript'; ga.async = true; ga.src = ('https:' == document.location.protocol ? 'https://ssl' : 'http://www') + '.google-analytics.com/ga.js'; var s = document.getElementsByTagName('script')[0]; s.parentNode.insertBefore(ga, s); })();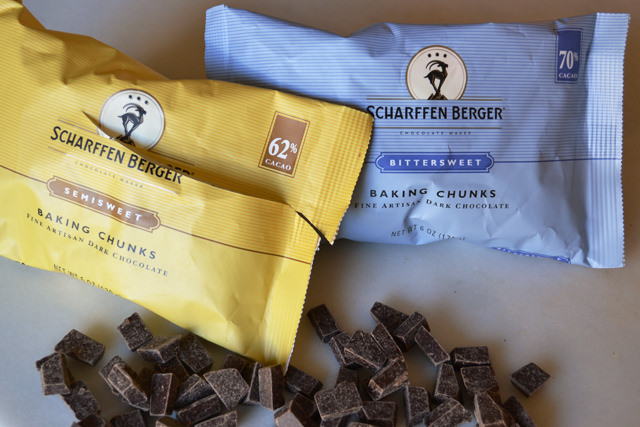 San Francisco Weekend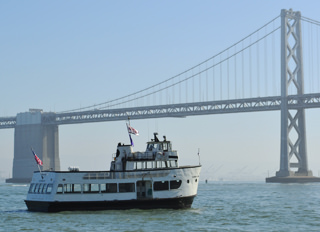 "Kate, when you close, you tap on my door. I'll have a little surprise for you. What kind of surprise? Oh, a secret surprise! Will you ask the cook to come in as you go by the kitchen? Sounds like a cake surprise."
East of Eden, John Steinbeck

Inspiration
I was delighted to participate in Scharffen Berger's Bakery Crawl in San Francisco with a group of local food bloggers. The event was an October kick off for the contest: Elevate a Classic Dessert with Scharffen Berger Chocolate. We boarded a Cable Car trolley at the Ferry Building Marketplace and roamed the city to visit four iconic bakeries where we savored amazing chocolate desserts created just for our bakery tour. Anthony Lucas from Anthony's Cookies shared an exceptional Double Chocolate Chunk Cookie, best enjoyed with a glass of cold milk served right at the bakery. Elizabeth Faulkner of Citizen Cake and Iron Chef fame wowed us with a Chocolate Gelato Sundae with Chocolate Cake Crumbles with homemade Marshmallow Cream. Chef Faulkner magically created the gelato for us with a mixer and liquid nitrogen gas; we were awed with the foggy demonstration! At Kara's Cupcakes we savored The CandyBar, a caramel filled cupcake topped with a milk chocolate peanut butter ganache frosting, sprinkled with sea salt. Returning to the Ferry Building Marketplace we stopped at Miette for a spectacular Triple Chocolate Cream Cake. This sumptuous cake was a chocolate lovers delight! Our afternoon ended with a cooking demonstration by Yigit Pura, winner of 2010 Top Chef Just Desserts. The demonstration was an incredible way to end our Bakery Crawl. Chef Pura's Chai-Tea Spiced Chocolate Cake with Dark Chocolate Ganache Cupcakes put us all on chocolate overload! It was my first opportunity to meet other bloggers and even though the event was 100 miles from home I met Athena. She lives close enough to me that we have become friends with our shared interests of photography, cooking and blogging. It's great to have someone else who is as excited as I am to visit a new farmer's market, apple orchard or baking demo! This has been a delightful legacy to my weekend in San Francisco.
After the event we stayed in the city for the weekend and had a fantastic time. The weather was sunny! I was totally enamored of the Ferry Building Marketplace and Saturday morning's Farmer's Market. I broke out my new DSLR camera and kept photographing all weekend. Truly, not a market to be missed. Mr. R had probably seen more than his fair share of produce for the weekend! We were able to view the ships for Fleet Week from the Ferry Building pier as they crossed in front of us on the way under the Bay Bridge. The USS Carl Vinson was magnificent and so huge that Treasure Island seemed small. There were clear skies for fireworks in the evening, stunning! We went to Fort Mason to explore Off The Grid and San Francisco's food truck scene. It was difficult to decide what to order, there were so many choices. We went for the Korean and Vietnamese food trucks with the longest lines and were not disappointed. Sunday morning we visited the De Young Museum in Golden Gate Park. I just had to see the Picasso exhibit before it closed. The exhibit was impressive, yet difficult to enjoy with such a large crowd. The exhibit by Ralph Eugene Meatyard: Dolls and Masks, was compelling; his black and white photos are haunting. But the highlight of our visit to the de Young was the vista from the top floor of the museum; to see the 360° degree view of San Francisco on a sunny afternoon. It was a great way to end our trip to San Francisco.

Essentials
Pura's caramel filled cupcakes were dense and rich with aromatic Scharffen Berger chocolate. Spice from the chai tea added a lively warmth while the bittersweet chocolate ganache frosting lended an elegant finish to his dessert. During the demonstration Chef Pura shared baking tips which I really enjoyed:
• Use a scale to weigh dry ingredients; accurate measuring achieves better a better product.
• Skip on costly kitchen equipment but not on quality ingredients; everyone remembers your desserts.
• Use a folding motion when making the ganache, not a whisk which will incorporate air into your mixture.
• Let your cake bake undisturbed, so it will rise properly.
• Fold the dry ingredients into the wet by hand otherwise the batter will be over mixed, resulting in a tough cake.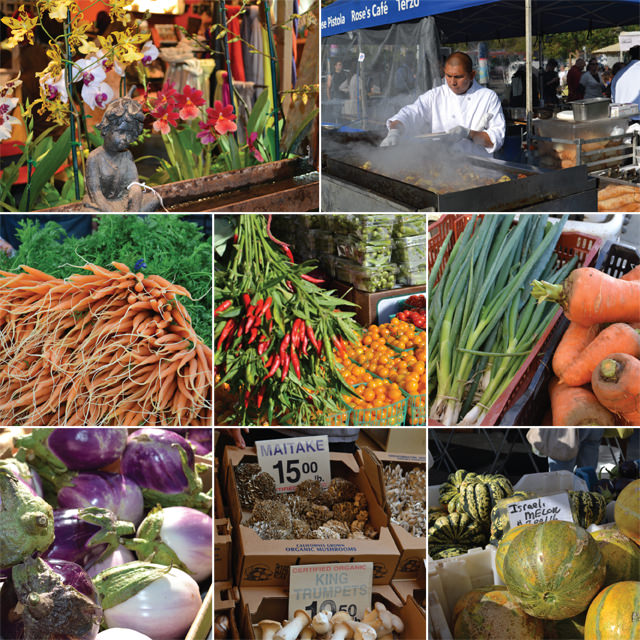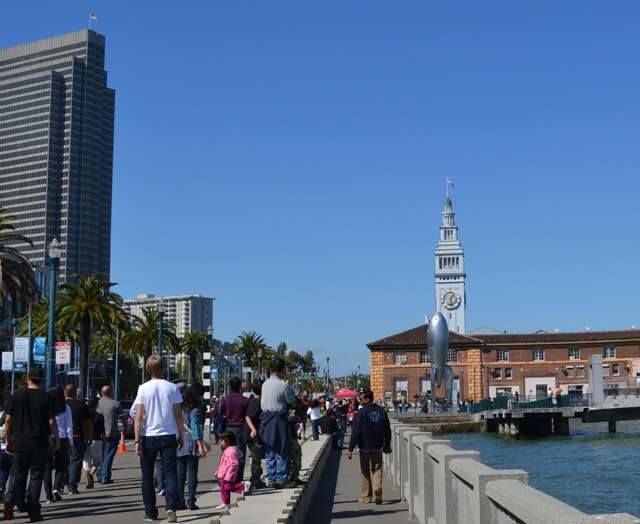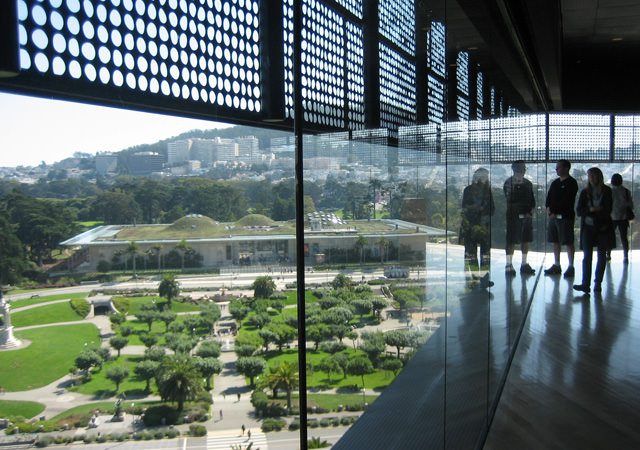 FOLLOW:
SHARE: